Mizzou rolls out NIL changes following amendments to state law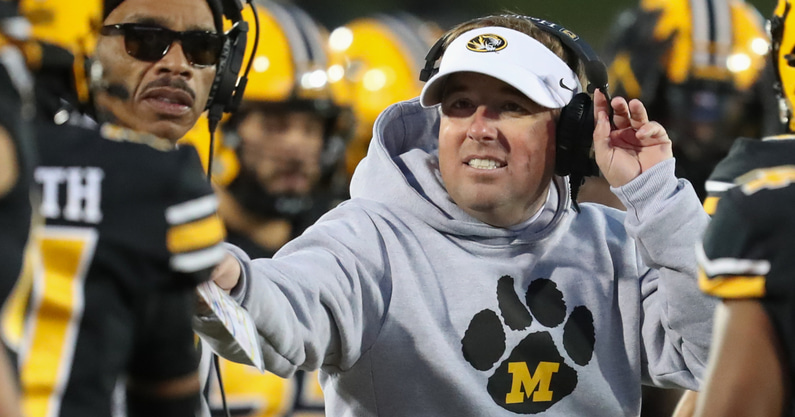 Mizzou did not wait long Thursday to make a splash in the NIL game.
Only hours after Missouri Gov. Mike Parson signed amendments to Senate Bill 718, the school announced plans for its future NIL endeavors. The Tigers will be taking full advantage of Opendorse revamped, school-specific marketplace which On3 broke earlier this week.
The new legislation allows for schools to the in-state schools to play a much more active role in NIL activities. The Tigers are tackling this by creating an in-house team to focus solely on creating content and helping athletes pursue opportunities. This will be head up by an assistant athletic director of NIL. The department will also include NIL-specific roles in graphic design and creative video.
All of these moves come to try and stay competitive in the NIL-driven world of the SEC.
Mizzou has plans for a new, three-day educational NIL component, too. This program will consist of partnerships between the athletic department and multiple Missouri educational departments.
"We are grateful to our state legislators for their continued support of our student-athletes," Mizzou athletic director Desireé Reed-Francois said in a release. "As an institution, we will help our Tigers maximize NIL opportunities within the framework of the updated legislation and NCAA rules."
Plans for new NIL education at Mizzou
The rollout of Opendorse's school-specific marketplace does not come as a surprise. The company is aiming to install the updated software at 75 Division I schools by this fall.
But Mizzou's plans for its learning program could prove to be a difference maker. Student-athletes vocalized the need for education at the NIL Summit earlier this week, specifically in taxes. This curriculum is expected to have a focus on financial literacy, content creation, media training and making correct legal decisions in the NIL space.
The new state law allow school personnel to "identify or otherwise assist with opportunities for a student-athlete to earn compensation from a third party for the use of the student athlete's name, image, likeness rights, or athletic reputation."
The Tigers are trying to answer the new law with this educational plan.
"Our NIL educational curriculum will focus on experiential learning for our student-athletes," Mizzou's senior associate athletic director Rachel Blunt said in the school's release. "This program will be a foundational piece of our NIL plan moving forward. We have had great collaboration with several schools on campus and we will continue to develop additional learning opportunities." 
Tigers announce new NIL perks
Mizzou was recently featured as one of the schools included in Topps' first-ever NIL trading card program.
Topps has secured multi-year, exclusive rights with more than 35 institutions and a majority of the Power 5 Conference schools. As part of the deal, Topps has secured NIL trading card rights with nearly 200 student-athletes in college football and basketball. This will include Missouri student-athletes.
The Tigers will also be one of the schools benefitting from Fanatics' deal with OneTeam Partners. This will provide current college football players the opportunity to be compensated for inclusion in a broad-scale, multi-school jersey customization program. LSU and Florida State are among the schools involved in the new program.
Missouri's new law prohibits "pay-for-play" payment arrangements between schools and student-athletes. For example, the new law stipulates athletic department employees cannot serve as agents for student-athletes or attempt to influence their choice of representation. They are also prohibited from being present at meetings between athletes and third parties or receiving compensation for facilitating NIL deals.