NCAA must come up with Plan B if federal NIL legislation continues to fizzle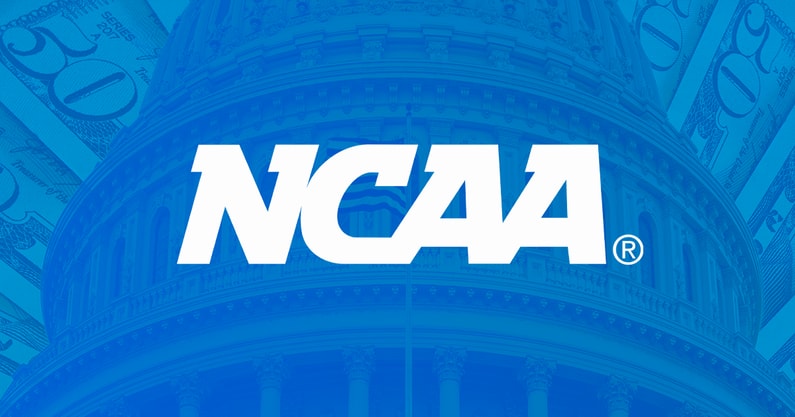 The faith in NCAA president Charlie Baker among his new constituents is broad.
They believe that Baker has the political ability to convince a dysfunctional Congress to pass the national legislation necessary for the NCAA to reassert control of intercollegiate athletics over the 30-odd (and counting) state NIL laws.
Baker's loyalists had better be right, because in athletic terms, he has pulled his goalie.
The NCAA has no Plan B.
It's a Congressional law or bust.
Baker has said publicly that the NCAA is pursuing alternatives, a point that his chief of staff, Tim Buckley has told me twice. They aren't sharing the details with the public or, as far as I can tell, the membership. In the last several days I spoke to officials in four Division I conferences, looking for knowledge of any planning for the possibility that Congress will continue to ignore the lobbying efforts of NCAA members across the country.
No one knows of any such planning. 
The need for a national standard is real. Two years into the NIL era, the NCAA ban against using NIL as a recruiting inducement is openly defied. State legislatures are getting more brazen in passing or considering laws that create competitive advantages for their universities. Legislatures are passing laws that prevent the NCAA from finding that schools in their state cheated.
Missouri is allowing high school kids who sign athletic scholarships to participate in college-level NIL deals but not giving the same privilege to kids who sign with schools out of state.
California is considering a bill that would distribute the profits made by one sport to the student-athletes of that sport. Such legislation would greatly hamper non-revenue sports, Title IX compliance and the nation's Olympic sports.
Andrew Zimbalist, the sports economist who often has clashed with the NCAA, released a statement Friday that framed the proposed California legislation as the first entry in "a race to the bottom" as other states tried "to create the most auspicious conditions to recruit and retain star athletes."
The National Labor Relations Board is sending signals that student-athletes should be considered employees, an idea that would be anathema to Divisions II and III and more than a few schools in Division I. The NCAA would like relief from that consideration as well.
All of which is to explain the need for Congress to act.
"We all want one set of fair rules," TCU athletic director Jeremiah Donati said. "We're trying to determine how to get there."
Unclear if Congress will tackle NIL reform
Several bills are being drawn up. But what if Congress doesn't coalesce behind one of them? To date, NCAA members have failed to convey their urgency in a way that will make this Congress overcome its disinterest in bipartisan compromise. It also doesn't help there is an upcoming election cycle and campaigning for that begins in a few short months.
I like to fill an inside straight as much as the next guy. But this feels like Baker is being asked to thread a very small needle. While wearing mittens. It's the same sort of non-planning that got college sports where it is today.
Baker knows that his new constituency didn't hire him to maintain the status quo. He also has made it clear the NCAA won't violate existing state law, or, to be more accurate, laws in 30-odd states.
As he makes his meet-and-greet rounds of NCAA conferences, Baker has given some members confidence. Others await convincing. Baker keeps moving. He served two productive terms as a Republican governor in the deep blue state of Massachusetts, a state in which politicians lead with their elbows.
Baker's political savvy is a welcome change from the leadership of his NCAA predecessor, Mark Emmert, who refused to acknowledge the signs that NIL was coming. Rather than plan for it, accommodate it, and set up national rules that everyone could live with, Emmert's NCAA tried to hide behind a shield of amateurism, a 19th-century construct that didn't age well into the 21st. Not only did that prove to be a myopic strategy, it cost the NCAA control of the NIL issue.
NCAA needs a plan in case Congress doesn't act
That makes it seem even more obvious that the NCAA should have some sort of strategy for moving forward without Congressional help on NIL.
"President Baker's background fits in nicely with what we need," Central Michigan athletic director Amy Folan said. "We're just getting started. Everybody is hopeful and realistic that there's a lot of work to be done. We always find a way to figure it out. Evolve and adapt."
Folan referenced the battle over student-athlete employment a quarter-century ago.
"I was just coming out of being a student-athlete," Folan said. "People said, 'Well, if you let kids work, everybody's going to cheat. This is never going to work, and it's going to ruin college sports."
The doomsayers whiffed, and Folan is confident, even with state legislatures and courts weighing in, that the doomsayers will whiff again.
She is a rare optimist, but these days defending the NCAA is like defending the IRS. We all know that society needs it. That doesn't make it any more likable. Intercollegiate athletics need boundaries. If you want everyone in the choir to sound harmonious, give them the same hymnal.