Nebraska's 1890 Initiative announces relationship with Husker baseball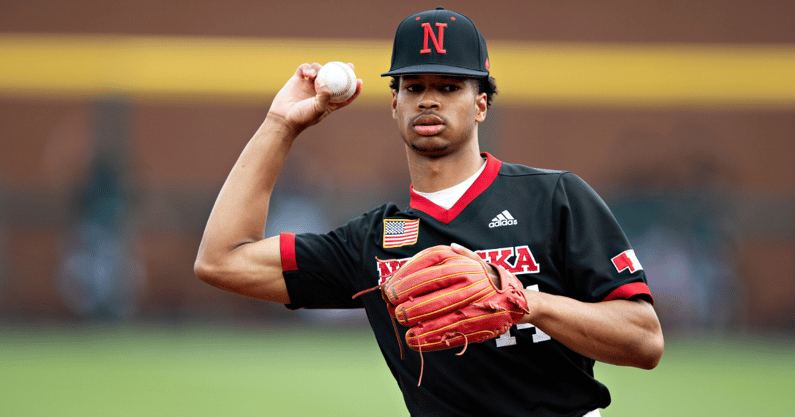 The 1890 Initiative has expanded its NIL program to another Nebraska sport.
The Husker-aligned NIL collective announced plans Wednesday morning on Twitter to enter into discussions with Nebraska baseball. The news comes after the organization has signed more than a dozen football players in the past few weeks, including quarterbacks Casey Thompson and Jeff Sims. Nebraska volleyball has also been a main focus for 1890.
Matt Davison, the collective's president, told On3 in a text message Wednesday he anticipates representing and working with the entire baseball roster. While he declined to get into specifics on how much money would be allocated to the baseball team or what the deals would look like, he said he was not worried about fundraising for the additional program.
"With our passionate fan base we believe the support for Husker Baseball will be very strong," he said.
The 1890 Initiative launched back in October. With a donation model in place, Nebraska fans are able to make one-time contributions of any amount of their choosing to the collective. It has also received backing from the athletic department, with Trev Alberts making a statement to coincide with the announcement.
Davison helped raise $80 million for the program's new facility and was a member of Huskers' radio broadcasts for 19 years. And Nebraska businessmen Tom Peed and Shawn Peed run Sandhills Global, a company that produces a diverse range of products and services from well-established trade publications and websites to hosted technology services. They provided a generous annual contribution at the time of launch, with 100% going directly to athletes.
NIL opportunities, according to 1890, will include camps and clinics, community outreach, autograph signings, public appearances, nonprofit engagement, social media promotions and other activities.
While much of the focus in the NIL Era has been on college football and basketball, collectives making competitive offers in other sports has been another storyline. Baseball is no different.
Nebraska baseball set for season opener
Nebraska is not ranked to start the season. The Huskers finished the 2022 season with a 23-30 mark, failing to make the Big Ten tournament.
Catcher Griffin Everitt, pitchers Kyle Perry and Shay Schanaman along with infielders Efry Cervantes and Brice Matthews were named team captains last week. Nebraska is set to open the season on Feb. 17 with a four-game trip to California against San Diego.