NextName launches NFT platform, signs Illinois athletes to NIL deal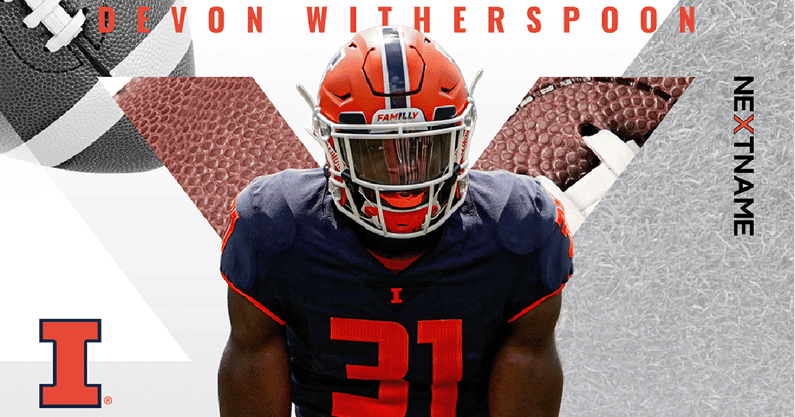 As student-athletes look for creative ways to make money off their NIL, more are turning to the world of non-fungible tokens. And more companies, like NextName, are launching to help student-athletes succeed in the NFT and NIL world.
NextName is the latest company to announce it is offering team tokens and player NFTs with the majority of the proceeds of all tokens going to the players. The company said earlier this week it signed nine Illinois football players and 12 Illini volleyball players to NIL deals. NextName also said team tokens are on sale now and player tokens will go up for sale in August. 
Tarique Barnes, Chase Brown, Jartavius Martin, Jer'Zhan Newton, Julian Pearl, Artur Sitkowski, Jordyn Slaughter, Kendall Smith and Devon Witherspoon are the football players announced as part of the deal.
The Illini volleyball players:
Caroline Barnes,
Sarah Bingham
Diana Brown
Kennedy Collins
Sophie Gregus
Rylee Hinton
Brooke Mosher
Jessica Nunge
Becca Sakoda
Kyla Swanson
Raina Terry
Maddie Whittington
An NFT is a digital asset that represents real-world objects like art, music, in-game items and videos. They are bought and sold online, frequently with cryptocurrency. Although they've been around since 2014, NFTs are gaining notice now because they are becoming an increasingly popular way to buy and sell digital artwork.
NFTs also often allow exclusive perks – such as autograph sessions, fan outings and dining experiences – available only to holders of digital tokens. Those exclusive perks are largely why they've become popular ways to profit in the NIL world.
NextName focuses 1st on NIL deals with Illinois athletes
As part of its launch, NextName created "professionally designed NFTs for University of Illinois athletes and their respective teams."
NextName said this opportunity allows fans to support the team as a whole and individual players. The company also said schools will also receive a share of the proceeds. They will get proceeds through a direct licensing agreement with the school.
"Our goal was to create a transparent method for fans of college athletes to support their favorite players, teams, and hometown heroes," NextName co-founder and Illinois alum Steve Thayer told NIL Newsstand. "Players can now share in the multi-billion-dollar college sports industry that has previously left them out."
NextName plans to expand its offering to include digital collectibles from other schools and universities across the country.