First year of NIL data shows trends favoring social media, football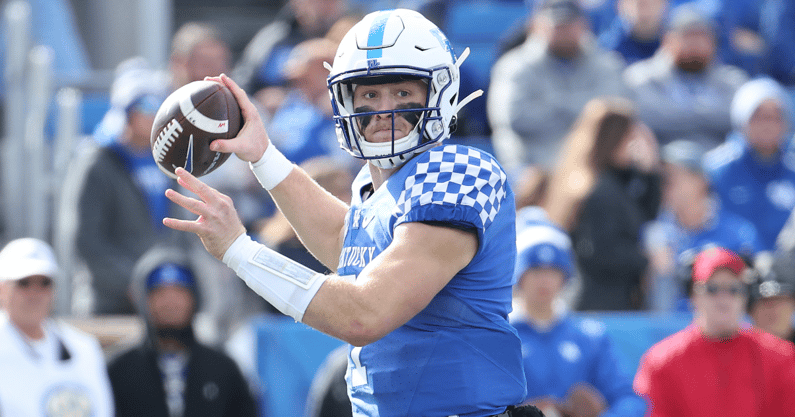 Last Friday marked the start of the second year of the NIL era at the NCAA level, so there's now one year of data available in the emerging industry. Two of the leading NIL software and technology providers, INFLCR and Opendorse, recently released data from the first year of transactions on their respective platforms.
A number of factors prevent the compilation of an industry-wide data set of all NIL activities, including the presence of competing NIL marketplaces, software and compliance companies that segment the market of NCAA member institutions and athletes. Plus, not every NIL activity is disclosed to a university or through the third-party platform.
The release of this type of data from major NIL service providers is probably the best glimpse of the market the public can receive at this point in time. The first-year trends show the majority of NIL activities include posting content on social media platforms, the significant market share that football players hold and the increasing investment in NIL by brands, fans and donors.
Roughly two-thirds of NIL activities involve posting content on social media
INFLCR released its transaction data on a month-by-month basis. The top transaction type was social media each month, peaking in February at 72.8 percent of all transactions. Roughly two-thirds — 67.6 percent, to be exact — of the NIL activities facilitated or disclosed through Opendorse between July 1, 2021 and June 20, 2022 were classified as "posting content."
Since posting on social media is the most popular and among the least time-intensive NIL activities, athletes say they have to balance promotional posts with content that shows their authentic selves.
"I'd just say you don't want to overstrain yourself," Kentucky quarterback Will Levis told On3 at the NIL Summit. "You don't want to have your entire social media feed flooded with ads for companies. You need to be authentic. You need show the actual authentic side of you. You can't just have an advertisement page for your social media."
Posting too many advertisements on social media could have a deleterious effect on an athlete's long-term earning potential.
"If your pages become too inundated with marketing things for other brands, people will start unfollowing you and brands will stop reaching out," Duke cross country and track and field runner Emily Cole said. "It's really important to be picky about which ones you work with."
Football players reported roughly 30 percent of all activities, half of earnings
Football players earned roughly half of the compensation from NIL activities that were facilitated or disclosed on Opendorse. They earned roughly three times more than men's basketball players — 49.9 percent of all compensation compared to 17 percent, respectively. Of course, given the size of college football rosters, transaction data that compares individual sports should overwhelmingly favor football.
INFLCR said football was its top transaction sport in six of the last 12 months.
In terms of the total number of NIL activities, rather than total compensation, football still led the way on Opendorse at more than 29 percent. Norfolk State running back Rayquan Smith, who has earned the nickname of the "King of NIL," told On3 in June that he had already reached 60 to 70 NIL agreements.
When football players are excluded from Opendorse's data, women were involved in nearly 53 percent of all activities. As Drew Butler, the EVP – Collegiate of the NIL marketplace Icon Source, recently told On3, "We see female student-athletes crush it every single day."
INFLCR's data showed the seasonal effects of the NIL market. Men's basketball players were responsible for 50 percent of transactions in December and women's basketball players received 14 percent.
Volleyball held a 21-percent market share in both August and September. Softball reached 21 percent in January and 20 percent in May.
However, while brands and fans might shift their focus to specific athletes when their sport is in season, athletes might also deemphasize NIL while they're competing.
"It's just whenever I'm in the thick of competition season and competing, I'm saying no to a lot more brands and a lot more deals," said Cole, the Duke runner. "At that point, my focus is running. It's crazy the difference whenever I'm in-season versus out of season, being able to put more time aside to talk to brands."
Opendorse projects the market spend to eclipse $1 billion in Year 2
In January, the seventh month of the NCAA's NIL era, the average compensation for NIL activities cracked the $2,000 mark for the first time, according to INFLCR's transaction data. It climbed from $1,040 in July 2021 to $2,370 in January. The average transaction peaked at $2,730 in March, when men's and women's basketball players were responsible for roughly 42 percent of all transactions.
The median transaction almost doubled from July 2021 ($25.99) to June 2022 ($50), according to INFLCR.
Data from institutions that have signed agreements for the Opendorse Premium package — data the company says focuses "only on athletic departments who are 'all-in' on NIL" — shows trends in increasing investment in NIL from brands, fans and donors. Opendorse specifically cited the rise of NIL collectives for the latter.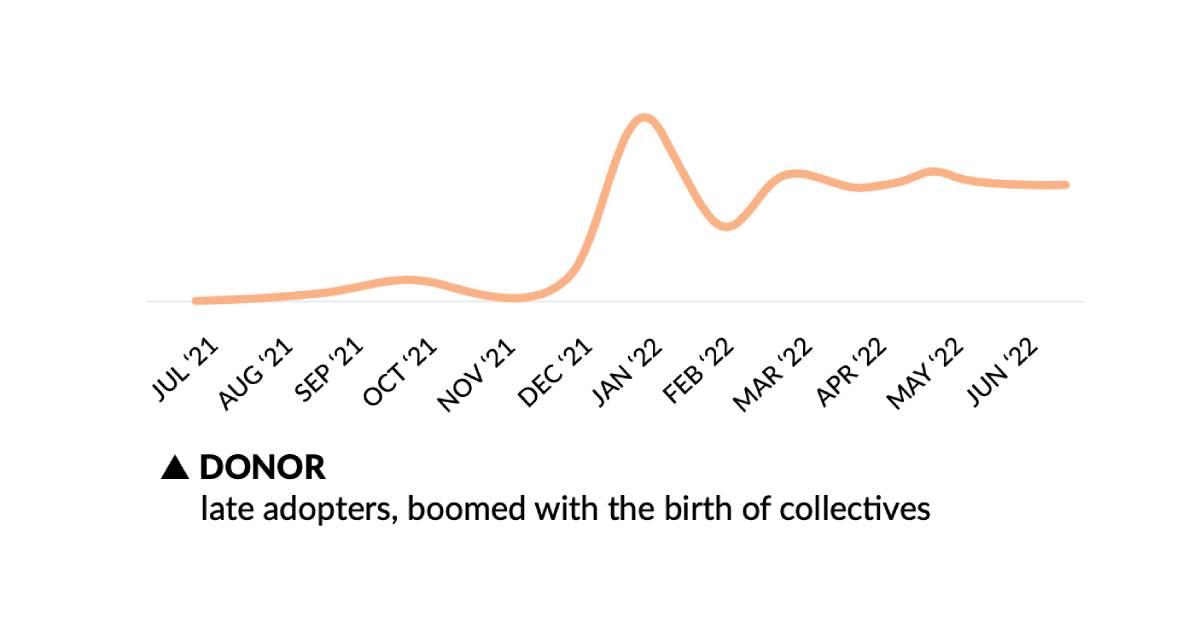 At schools that have at least 100 athletes who have reported at least one NIL activity, an Opendorse Premium subscription and at least one collective in their market, 76 percent of the athletes have received at least one NIL deal. This data shows that at schools with some combination of the most resources, fans and institutional buy-in, NIL can benefit far more than only the top one or two percent of college athletes.
It shouldn't be a surprise then that Opendorse projects athletes in the Southeast, defined as the states of Florida, Georgia, North Carolina and South Carolina, to earn a combined $234.5 million in the second year of the NIL era. The company projects the total market spend to be more than $1.1 billion.