NIL is a geaux in Louisiana for high school student-athletes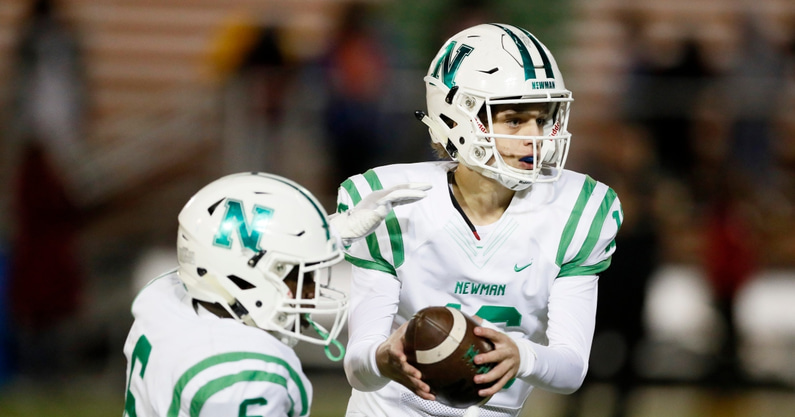 Louisiana high school student-athletes will soon be able to profit off their names, images and likenesses, similar to how college athletes are able to, after a vote Thursday by the Louisiana High School Athletic Association.
The LHSAA approved a positioning statement for its bylaws on Thursday that allows high school student-athletes to receive NIL benefits.
Louisiana joins a handful of other state high school athletic associations — Alaska, California, Kansas, Nebraska, New Jersey, New York and Utah —  that allow their student-athletes to participate in NIL without jeopardizing their high school eligibility.
There are currently 17 states that have laws providing student-athletes with the right to profit of their NIL. In addition, 16 states are considering new NIL legislation. But most high school associations — including major states like Texas, Florida and Georgia — have prohibited student-athletes from participating in NIL. There are also 26 states that currently prohibit NIL altogether — at least at this point.
Arch Manning, other stars should benefit
NIL observers celebrated the decision by the LHSAA. Some even indicated it'll further strengthen the brands and earning potential for some of the state's top stars, especially No. 1 recruit Arch Manning.
The Five-Star Plus+ quarterback out of New Orleans Isidore Newman already has a massive On3 NIL Valuation of $1.6 million. Only two other high school athletes currently have NIL Valuations surpassing $1 million: viral basketball sensations Bronny James and Mikey Williams.
"I don't think the Manning family is going to rush into any kind of deal because of this change," one NIL observer told On3. "But I think this can certainly strengthen his leverage if he wants to do something before he moves on to college."
Fox Sports College Football Analyst Bruce Feldman agrees.
"Without question, the biggest winner is Arch Manning," Feldman said a source told him.
Also don't forget that Louisiana is home annually to some of the country's top high school football and basketball players. Per capita, Louisiana is the top state for producing NFL draft talent over the past five years. So, this change will impact more than just Arch  Manning.
Louisiana will educate schools on NIL
To help everyone involved, the LHSAA partnered with Eccker Sports to provide educational services and resources. The courses are required for all school principals and athletic directors. Coaches, student-athletes and their families throughout the state will have access to the programming.
"As an education-based association, I think it is imperative that everyone associated with high school athletics in Louisiana is properly educated and informed on Name, Image, and Likeness," said Eddie Bonine, Executive Director of the Louisiana High School Athletic Association. "There is a lot to NIL and it's a moving target that we need to stay on top of."
The LHSAA's clarified position on benefits for student-athletes reads:
"LHSAA bylaws do not prohibit student-athletes from engaging in certain commercial activities in their individual capacities. These activities, generally referred to as Name, Image and likeness (NIL), will not jeopardize a student athlete's amateur status if the student-athlete complies with LHSAA Bylaw 1.25 on 'Maintaining Amateur Status' as well as all LHSAA Bylaws, policies, and regulations. Compliance with LHSAA Bylaws regarding NIL does not ensure maintenance of eligibility under the eligibility standards of other governing athletic organizations (e.g. NCAA, NAIA, NJCAA, national sport governing bodies, etc.). Student-athletes desiring information on the amateur rules of other governing organizations should consult with those organizations."