OpenDorse co-founder Blake Lawrence predicts 50k minimum pay each Power 5 basketball, football player due to NIL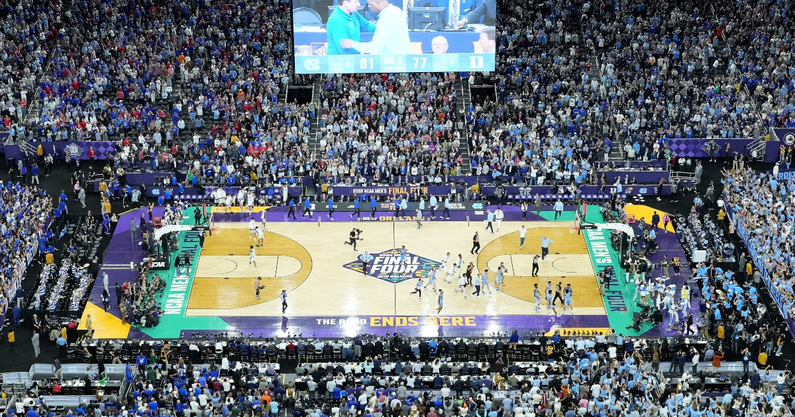 Blake Lawrence, a co-founder of OpenDorse, a company that helps facilitate endorsement deals for professional athletes, has predicted that each Power 5 football and basketball player can expect to make at least $50,000 in NIL deals "because of the influx of cash from so-called booster." Lawrence is basing his prediction on the assumption that booster collectives are directing an annual sum of $5 million into NIL pools.
A former college football player at Nebraska himself, Lawrence has expanded his range from more than just helping professional athletes manage their endorsements since the rules allowing college athletes to be compensated for their personal brand was passed.
He now helps schools and athletes navigate the uncharted waters of NIL, and was even was the advisers who worked with the NCAA on forming initial NIL policies.
Lawrence said that major five-star recruit could be in store for potential NIL deals north of $1 million per year when money coming from sources outside the booster collective is considered, depending on the position of the player, especially in football. Four-star recruits could earn well into the six figures, but it will be the less coveted recruits that earn in the $50,000 ballpark, "because the booster collective will make sure of it to keep peace on the team," Lawrence said.
"If an entire class arrives to campus and they are all scholarship athletes and one individual is earning six figures and another is earning zero dollars, that is going to create a rift," Lawrence said. "What these groups have done in certain markets is realize it's about equality. Each individual in this locker room will receive some sort of support so there is equality at a base layer. And there may be additional value for the most marketable and influential individuals in each recruiting class."
Michael LeRoy, a University of Illinois labor law professor who researches college athlete compensation, said Lawrence's prediction is highly accurate, "It's an overheated market," LeRoy said, "and it really reflects the pent-up demand to pay players."
There are collectives supporting NIL at more than half of the 65 Power Five schools, including Notre Dame, and more are forming. With more than half of all Power 5 schools allowing booster collectives regarding NIL for their athletes, more are forming, and college athletes are quickly turning their fame into profit at a rate never seen before.