Pac-12 athletes to comment on highlights, receive NIL compensation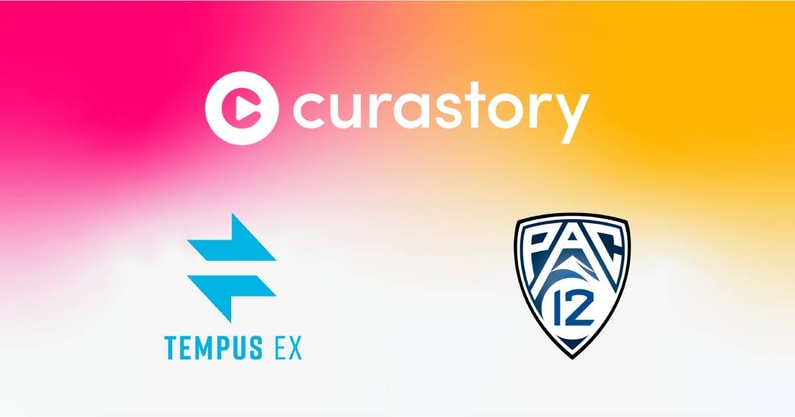 The gap between NIL at the Power Five level and the rest of Division I appears to be growing.
Since the inception of name, image and likeness in July 2021, it was apparent there would be multiple lanes. Between the difference in brands and media markets, athletes were going to have access to larger networks based on what institution they are playing at. That's just a reality.
College athletics looks much different now than it did nearly two years ago. Former Massachusetts Gov. Charlie Baker was introduced as the next NCAA president at last week's convention in San Antonio. The move to bring in a politician as the leader follows months of Power Five commissioners calling for Congress to enact NIL reform.
Outgoing Cornell athletic director Andy Noel recently unleashed his opinion on what NIL has done to college sports. Speaking on ESPN Ithaca's Between the Lines show, the veteran college athletics administrator explained why he does not believe NIL deals bring any value.
"Well, I'm just forced to say nationwide, the NIL situation has been an absolute disaster," he said. "Programs can now, within the rules, buy a team. I hope the pendulum swings back, I hope it will. But it's an absolute disaster.
"I could reel off many cases where athletes have been purchased under the guise of NIL and what they bring with their name, image and likeness, which in most cases is zero, but they still get paid hundreds of thousands of dollars. That's the worst change I have seen in my life in athletics."
Noel announced his plans to retire last March, with his last day after nearly 24 years slated for Jan. 17. The Big Red announced back in November that Nicki Webber Moore, vice president and director of athletics at Colgate University, would be Noel's successor.
NIL widening gap between Power 5, Division I
With NIL came the creation of collectives, which are independent of a university and can serve a variety of purposes. Most often, they pool funds from boosters and businesses, help facilitate NIL deals for athletes and also create their own ways for athletes to monetize their brands. 
At the Power Five level, nearly every institution has at least one of these organizations. Some have multiple, competing to land boosters' donations and facilitate agreements. The collective landscape looks significantly different outside of the Power Five, however, with fewer organizations and smaller donor groups to tap into.
Beyond collectives, most universities have partnered with NIL marketplaces such as Opendorse or INFLCR. In the Ivy League, just Columbia has a public-facing marketplace where athletes are seeking opportunities.
And NIL has also resulted in different types of recruiting inducements. Collectives have become the centerpiece of controversy in NIL, specifically when it comes to inducements and pay-to-play in recruiting and the Transfer Portal. 
Inducements are not new to college athletics. But name, image and likeness has brought more money to the table, making these deals even more open facing.
"What I'm concerned about is the exploitation of NIL," Horizon League commissioner Julie Roe Lach previously told On3. "NIL, when it was introduced, was to really allow our student-athletes to capitalize on their persona — truly, their name, image and likeness. In the Horizon League, our deal with Opendorse follows the intent of NIL.
"What we've seen and read about in headlines, NIL is being used as a recruiting inducement. That's obviously the concern, and we're seeing it happen at truly the elite level. That doesn't mean any of us are immune from it. Having worked for the NCAA in enforcement for a decade, recruiting inducements have been around for a very long time."