Paul Finebaum defends college football coaches in era of NIL: 'There hasn't been a mechanism to enforce college athletics for some time'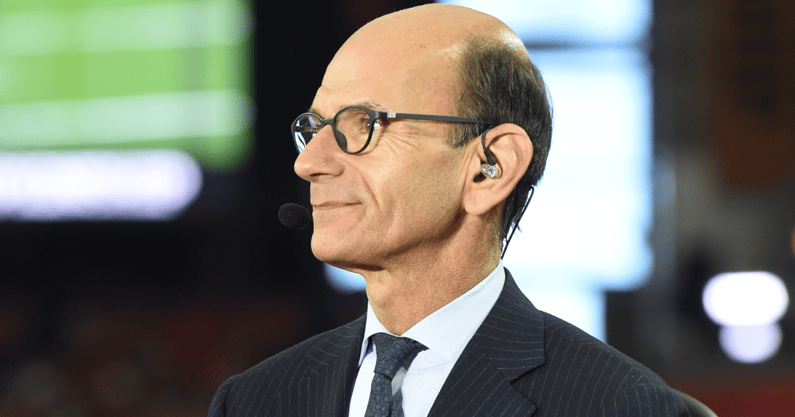 A crackdown on NIL is finally happening after the NCAA unveiled clarified guidance on Monday. However, before that dropped, SEC Network host Paul Finebaum didn't sound convinced change would actually happen.
During an appearance on McElroy and Cubelic in the Morning on Monday, Finebaum defended the coaches in the current landscape. Host Greg McElroy said he's heard about coaches getting involved with transfers before they hit the transfer portal — which is against the rules. But Finebaum said he wouldn't punish those coaches because of how crazy things are.
He also argued the NCAA wouldn't, either, and pointed to some recent high-profile issues to back up his point.
"I am going to represent the coach in this new world because I don't think the rules of yesterday apply anymore," Finebaum said. "I know that's where it gets confusing because, yes, everyone knows the rules. … While the rules around college football are changing, but the basic fundamental rules that govern the game have not changed or been altered, you've got a serious conflict. I am going to side with the coach and I don't think that coach is going to be outed other than maybe in a media report because quite frankly … there hasn't been a mechanism to enforce college athletics for some time.
"All these big stories you hear about — Will Wade, Bill Self, the FBI situation — most of these have been reported either by a news media outlet or a news media outlet led the FBI or someone else to look into it. Would somebody tell me the last time the NCAA independently looked into a university and filed charges and made them stick? I can't remember it. Every one of these cases in the last 25 or 30 years has been brought to the NCAA's doorstep and half the time, they don't even care. So I'm not going to get too upset about a coach who is completely vaporizing the rules in an effort to keep up with the guy across the street."
Paul Finebaum: 'There is no one up there to crack down on anybody else' regarding NIL
Earlier in the interview, Finebaum also shed some insight about potential reasons why the NCAA would have a hard time clamping down on collectives and boosters' roles in recruiting. He noted a conversation with a source who said the enforcement division has taken a hit as of late, which is impacting the ability to crack down on the rules.
"I spoke to someone the other day in reference to the NCAA, and they said the NCAA enforcement division is down to about 15 to 20 people," Finebaum said. "So if your enforcement division is down considerably, how in the world are you going to make an example out of anyone? … A lot of sound and fury signifying nothing. You will not see anybody cracked down upon because there is no one up there to crack down on anybody else."