Pennsylvania could become 20th state to allow NIL on high school level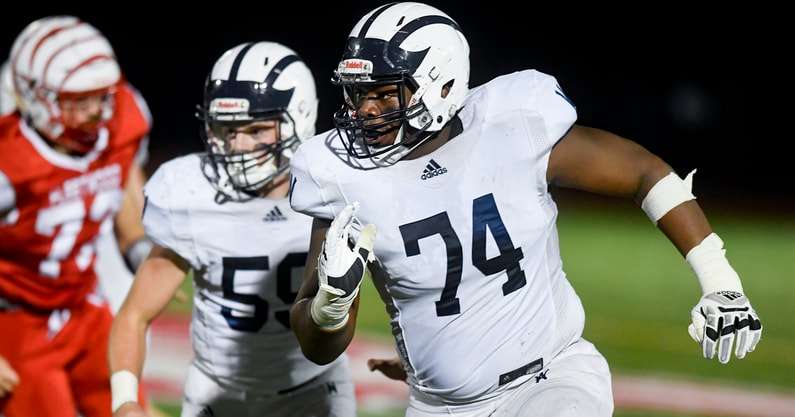 Pennsylvania is on the verge of becoming the next state to approve NIL at the high school level.
According to a report from Mike White of the Pittsburgh Post-Gazette, the Pennsylvania Interscholastic Athletic Association board of directors unanimously passed on the second reading of an amendment to the association's rulebook allowing NIL deals for high school athletes, with some parameters.
White reported the amendment must pass one more vote in December. However, PIAA Executive Director Bob Lombardi told the Post-Gazette NIL could go into effect immediately if passed in December.
The proposal would allow student-athletes to obtain commercial endorsements and earn money from promotional activities, including a social media presence. However, no one affiliated with the high school or employed by the school may arrange for NIL deals or pay players.
Student-athletes can't reference the PIAA or any member school, team or team nickname in NIL ads. Additionally, they may not promote third-party entities or goods during team or school activities. They also can't wear or display a company logo or insignia from a NIL deal during team activities, unless that logo or insignia is part of the team uniform. NIL deals must also be reported to the school's administration.
The proposed policy mirrors the 19 other states across the country where NIL is allowed for high school student-athletes.
Pennsylvania has been pushing toward allowing NIL
The momentum for NIL has been in Pennsylvania has been coming for quite some time.
The plan originally passed the first reading with the board of directors in July. Plus, leaders of the PIAA say they need to get ahead of the curve to ensure there are some guardrails in place while also helping educate student-athletes.
"We really need to probably get ahead of this and address it and put some parameters in place to guide students and their families so that they're educated, and they know what they're getting into," PIAA Assistant Executive Director Melissa Mertz said earlier this summer.
Lombardi told the Post-Gazette that the PIAA wants to be supportive of student-athletes having the ability to profit off their NIL, while also creating some order to the process.
"The board is being very proactive on this," Lombardi said in the report. "We want to get out ahead of it with some enforcement pieces, but also educational pieces that will help everyone involved."
Where is NIL allowed for high schoolers?
After the Oregon School Activities Association voted Monday to approve NIL guidelines, there are now 19 high school activity associations across the country that allow their student-athletes to participate in NIL without losing eligibility.
The move in Oregon follows the Oklahoma Secondary School Activities Association, which passed NIL rules last week. Additionally, the District of Columbia State Athletic Association also recently gave the green light to NIL activities. Oregon, Oklahoma and the District of Columbia joined Colorado, Iowa, Idaho, Louisiana, Maine, Massachusetts, Minnesota, North Dakota and Utah by changing their bylaws in 2022 to allow NIL on the high school level. It's also allowed in Alaska, California, Connecticut, Kansas, Nebraska, New Jersey and New York.
Plus, officials in Nevada and Illinois are also having serious discussions about revising their current NIL regulations on the high school level.
Complete list of NIL High School Rules
Momentum across the country for NIL
All of this signals to NIL experts that it's just a matter of time before the rest of the high school activity associations across the country loosen their restrictions.
"Right now, it seems like every month there's a different state high school athletic association proposing and passing new rules allowing their athletes to partake in NIL deals," Dan Greene, a NIL expert and associate attorney at Newman & Lickstein in Syracuse, N.Y., told On3.
"And why not? High school athletes should be able to capitalize on their right of publicity just like college athletes and everyone else. States that haven't passed updated bylaws will soon become the exception, which, as we've already seen, has caused some athletes to leave their home states to pursue NIL deals in states that permit it. There's definitely momentum on this issue even without states like Florida and Texas being on board yet."