Pokes with a Purposes launches as new Oklahoma State NIL collective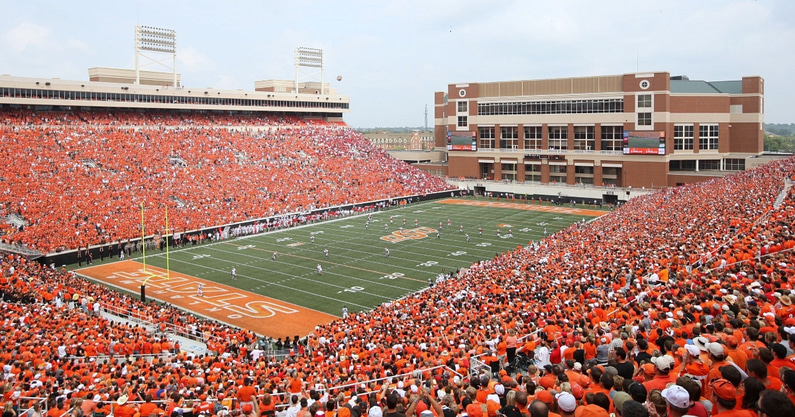 Oklahoma State now has two NIL collectives after the launch of Pokes with a Purpose. The group joins Unbridled representing Oklahoma State athletics.
Pokes with a Purpose is a registered non-profit. The group says it will use NIL to raise awareness and funds for worthy charities and charitable causes. Pokes with a Purpose says athletes will be able to receive compensation from their NIL, while also building closer ties with the community.
While Pokes with a Purpose is not and cannot be affiliated with the university itself, the group says it's worked with Oklahoma State compliance to make sure its activities are within the current rules.
Among the key founding members of Pokes with a Purpose are several former Oklahoma State athletes, including former star quarterback Brandon Weeden.
"We're different than most NIL collectives because we offer opportunities for all OSU recruited and walk-on athletes," Weeden told Pokes Report. "The fact that this NIL helps all varsity sports, men and women, whether it be a full scholarship, partial scholarship, or a walk-on athlete, sets us apart from any collective out there…and reinforces the culture of family at OSU."
Why have 2 NIL collectives at Oklahoma State?
While it may not seem necessary to have more than one NIL collective, many schools do have them. In some cases, the groups look to serve different goals. For instance, one may be for all sports, while the other is just supporting football. In some cases, there are simply a lot of alumni who want to be in charge.
However, more and more collectives have been looking to merge and work together. Florida State, for instance, had multiple NIL collectives. The two groups saw they were competing for a common goal, and merged into one collective. Two collectives at TCU also announced a merger on Thursday.
Oklahoma State now has two NIL collectives and how they interact is going to matter.
Joe Eastin, an Oklahoma State Hall of Fame inductee, is one of the key founding members of Unbridled. Among others involved in the new Oklahoma State NIL collective is former All-American baseball player Garrett McCain.
Unbridled works with Oklahoma State students to find NIL opportunities for them. That includes things like autograph signings, endorsements, as well as meet and greets.
What are NIL collectives?
NIL collectives are groups of alumni, fans, and other supporters of a school who come together to raise funds for NIL purposes. The money that they raise is used to help support student-athletes at a particular school. How they choose to do that varies by the collective. However, in most cases donating to the collective gives fans extra access to the program.