Report: Power 5 commissioners call for government action against NIL violations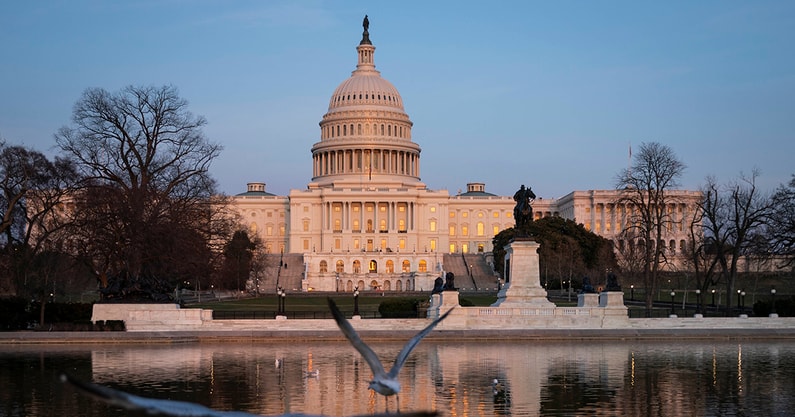 Conference leaders are calling on Congress to get involved with NIL. The Power 5 commissioners reportedly penned a letter to two Senators about stepping in regarding alleged inducements.
The letter, obtained by Sports Illustrated's Ross Dellenger, was sent to Sens. Tommy Tuberville (R-Ala.) and Joe Manchin (D-WV) about "payments inaccurately labeled as NIL" by boosters. Tuberville — the former Auburn coach — and Manchin previously announced they're gearing up to introduce a bill about NIL and asked for feedback.
CLICK HERE to subscribe for FREE to the On3 YouTube channel
"Problems have emerged where it appears boosters are inducing high school and potential transfer student-athletes to attend their favored universities with payments inaccurately labeled as NIL licenses, with no connection to the value of any endorsement or NIL activity," the letter read. "This kind of inducement was not what anyone had in mind when NIL was created, and federal legislation sponsored by members of both parties sought to prohibit the use of NIL as a recruiting inducement."
This isn't the first time commissioners called on Congress to get involved with NIL
Commissioners have called on Congress before about stepping in with regard to NIL. SEC commissioner Greg Sankey and Pac-12 commissioner George Kliavkoff took a trip to Washington, D.C. in May to talk with members of Congress about the situation. Now, other commissioners are getting involved.
The letter ended by discussing about how quickly things are changing across college athletics. With everything happening, the commissioners said they're willing to start dialogue about righting the ship.
"The pace of change in college athletics today is swift, and we realize some members of Congress want to address issues beyond NIL," the letter said. "We are ready to engage in those conversations, including the need to preserve the advantages college athletes enjoy as students instead of being in the different role of employees.
"But with one year of NIL behind us, and both its peril and promise obvious, and its impact on recruiting undeniable, we believe creating a fair and enforceable framework for true NIL is a good, and needed, step we should take right now."
Knight Commission criticizes NCAA in response to Tommy Tuberville
Earlier Wednesday, the Knight Commission — a panel of American academic, athletic and sports leaders — sent a letter to Tuberville criticizing the NCAA for its handling of NIL and the alleged inducements that have come about as a result.
"The NCAA abdicated its responsibility to enforce its constitutional principles and operating bylaws with respect to NIL, which led to predictable results," the Knight Commission's co-chairs penned in their letter. "Many athletes benefited from legitimate NIL deals, but NIL compensation quickly devolved into thinly disguised 'player compensation' and 'recruiting inducements.'"
That said, the Knight Commission said the NCAA should still enforce its rules regarding players profiting of their name, image and likeness. However, the panel isn't against Congress stepping in.
"In our view, NIL-related chaos is only a symptom of a larger issue: The badly broken and out-of-date governance and structural model of Division I college sports," the letter states.
On3's Pete Nakos contributed to this report.