Recruits talk NIL with each other to compare offerings, maximize value, build brand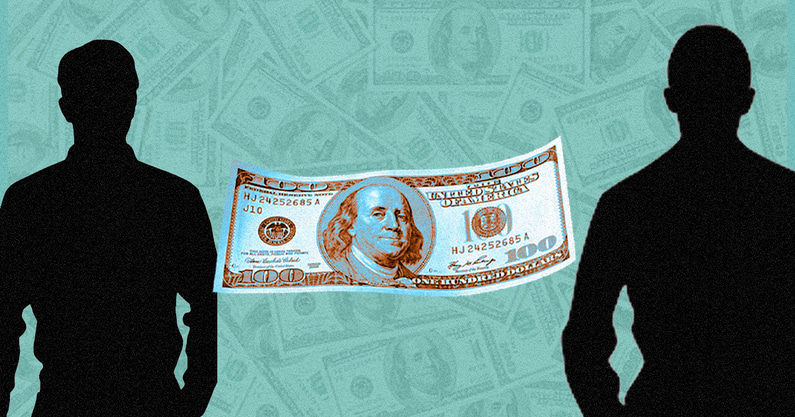 An On3 exclusive survey has provided college football followers with unvarnished feedback from 85 of the top high school football prospects in the country about how NIL impacts their recruitment.
One interesting result from the anonymous survey and follow-up interviews from players ranked in the top 200 of the On3 Consensus found 30% of the top recruits are open to taking a NIL deal over a perfect fit. The survey also overwhelmingly revealed coaching staff and NFL development are more crucial factors in a prospect's decision than NIL.
But one of the most fascinating nuggets from the survey exposed that 64.7% of the recruits say they are talking with other prospects about NIL deals. Plus, 38.2% of the recruits said they are even comparing NIL offers with other players they talk with.
"All of us top guys talk, so we know what everyone is getting," a highly ranked Texas recruit told On3. "We can use that knowledge piece to determine our own value by comparison."
Recruits talk about 'how different schools go about it'
A highly ranked offensive prospect said he uses discussions with other recruits to help go through the decision-making process, get an idea about potential NIL deals and compare what some school's collectives can offer.
"Yeah, we do talk about it with other recruits and how their NIL conversations have been with certain schools," the prospect said. "Most of it's what they're hearing from schools. It usually ties into who's most interested in you. We talk about who's willing to get you that offer that you want."
Another blue-chip recruit echoed that.
"We don't just sit up there and talk about it non-stop," the defensive recruit said. "But we do talk about how different schools go about it."
Many of the recruits surveyed said they gauge their NIL worth by using the On3 NIL Valuation. But they also absolutely talk with each other about deals that surface in the media or even deals that have been rumored to be completed.
"I talk with my future teammate because he's already getting deals and stuff," one blue-chip player said. "I talk to some of the schools about it, too. But I'm mainly talking with my future teammate because he's doing things and you can learn from that."
Recruits' NIL discussions also focus on brand-building
Several prospects also said they're talking about NIL with other recruits to help them further build their brands. In fact, one recruit said his discussions weren't focused on an immediate payday when he arrives on campus. For him, it's more about understanding what sells, what doesn't sell, and how to be smart on social media.
"The conversations I've had have been more about building my brand and making sure we're all doing certain things right," the star recruit told On3. "If I see something on social media, I'm making sure I'm not posting that type of stuff. We're keeping each other level-headed and making sure we're all on the right path."
Another four-star defensive prospect said his NIL discussions with other recruits have been all about the future.
"We all want to work together to find bigger and better ways to put our name out there," the recruit said. "There's a sense that we're all in this NIL thing together. We all want each other to build our brands and do big things. So, we talk all the time about what deals they'd like to do, what they see that's exciting to them, and what everyone thinks is working."
Experts say open NIL dialogue among recruits critical
Those that follow NIL closely – from a coaching, brand-building or legal standpoint – are not surprised prospects are having these discussions.
"Athletes are always competing, and I'm sure they look at the players that play their position and want to know what kind of deals their getting," a Big 12 coach told On3. "It's no different than coaches looking at what other coaches make. That's where college football is at now."
Peter Schoenthal, CEO of Athliance, says it's a good thing recruits are talking about NIL with each other.
"I think it's important so long as they are being honest and transparent," Schoenthal said. "Collectives are so new, many are writing checks their you know what's can't cash.
"These prospects hold the key to the actual value in the space because if lies are told, every recruit and player will know and if your school or collective is one that is misleading then it will be very hard to recruit going forward."
Mit Winter, a sports attorney at Kennyhertz Perry LLC, said from a recruit's perspective it makes sense to share deal information. And as Schoenthal said, overall transparency is a good thing.
"When there is a lack of information on the value of deals being offered, athletes are more likely to agree to a deal that is undervalued," Winter said. "When they're sharing information, they have a better handle on what the market is and what their actual value is. So, it's more likely to lead to deals that are closer to fair market value. Collectives and other businesses doing NIL deals would probably prefer the athletes not to have the information. The athletes can also see what types of deals are the most valuable and try and build their brand to take advantage of those types of deals."