Reported multimillion NIL deal rocks college football recruiting world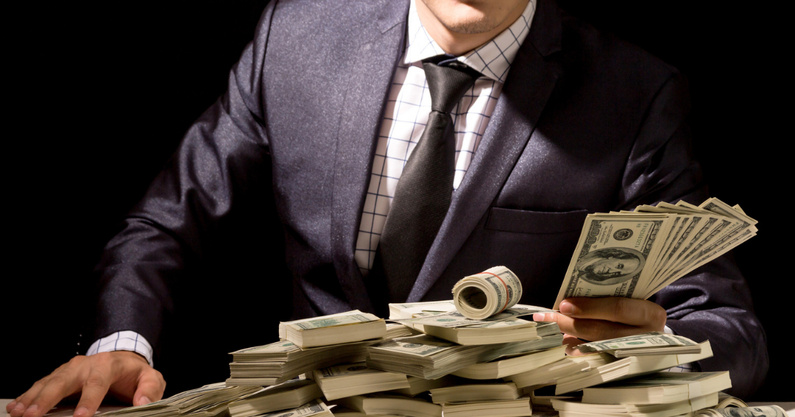 "Recruiting as we've known it is dead."
That was a response from a college assistant to a report from The Athletic's Stewart Mandel on Friday night that said a Class of 2023 five-star prospect has signed a multimillion deal with a school's NIL collective. The deal is thought to be the largest ever for a non-professional athlete. The recruit was not named.
The report said the recruit could make up to $8 million by the end of his junior year in college, with $350,000 coming immediately. The report also sent shockwaves through the college football coaching community.
Mandel's story said the prospect will receive monthly payments totaling as much as $2 million each year. He then will have to make public appearances and "participate" in social media promotions for the third-party company.
NIL has changed recruiting
Coaches, including younger ones who have been keen on selling the advantages of NIL, told On3 this deal would be a game-changer. And not in a good way.
"Recruiting as we've known it is dead," a Big 12 assistant coach. "I honestly thought the NIL stuff was going to be about helping current players get what they're worth. But now that it's all about recruiting, it's game over."
That sentiment was echoed by a former NFL player who has been an assistant with two Pac-12 programs.
"If this story is true, it's definitely pay-for-play," he said. "It is NFL free agency without the rules and monitoring of money. It just doesn't feel right.
"It's not about recruiting. It's about enticing. If it's true, it's pay for play. No way around it. It's not NIL."
An SEC director of recruiting said this "absolutely appears to be pay for play."
"I'm 100% for NIL," the coach said. "I also know that you have to present what your athletes are getting and how you support them with education but taxes/investments, etc. But this is too far. It's the exact thing that has always got you the death penalty and coaches show clauses. Hell, people in basketball are in jail right now for similar but different circumstances.
"The two 'absolutely not' things you have always been scared to do because you know when you are caught you are done, as a coach, head coach, athletic director, and even donor is pay for play and donors being involved with your recruits. But here we are."
NCAA rules prohibit schools and coaches from brokering NIL deals with prospects. But college football coaches are selling NIL opportunities as an advantage for their school. And now collectives, which are independent of a university, can pool funds from boosters and businesses to help facilitate NIL deals for athletes and also create their own ways for athletes to monetize their brands.
Collectives reshaping recruiting
Most of those deals are for athletes already on campus. But The Athletic's report said this deal is for a high school recruit who hasn't played a down for the program the collective represents.
On3's Eric Prisbell has complied a guide to NIL collectives across the country. He has reported on multiple occasions that industry sources expect every Power 5 school to be affiliated with at least one NIL-related collective by the end of the year. Thus, while the deal might be the richest ever for a non-pro athlete, it also might be a sign of what's to come in the world of recruiting.
"The NCAA is toothless because the NIL is different in every state and there's no oversight," an ACC recruiting coordinator told On3. "The Power 5 conferences wanted autonomy, and they got it. They need to put rules in place. We were waiting for somebody to test the waters and do something big like this with NIL and collectives. We knew it was coming. But I never expected somebody to dive head-first in like this.
"I'm already longing for the days when you had to beat schools that were handing out cars to kids."
Another Pac-12 assistant said he's worried about the future of college football.
"Disheartening, really," the coach said. "College football will never be the same, and I believe you will see some good men get out of the profession if it isn't cleaned up or regulated."