New Boulevard Collective to pay SMU athletes $3.5 million annually through NIL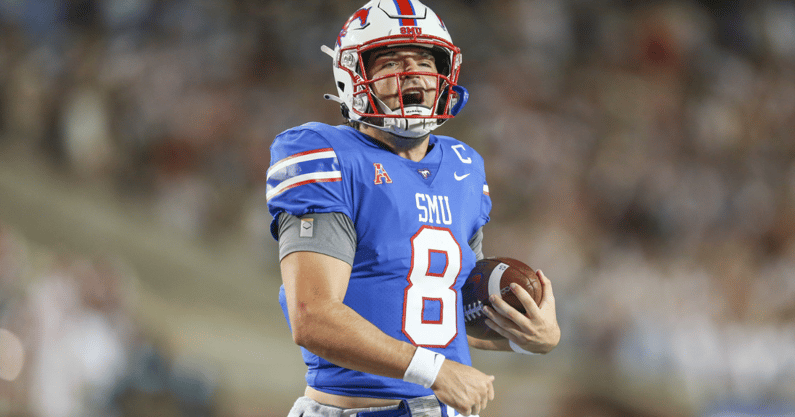 While there's only one NCAA Division I institution in Maine — the state's namesake university — The Pine Tree State became the latest state with an NIL law in effect. After the 130th Maine Legislature passed an act regarding the use of an athlete's NIL or autograph, Gov. Janet Mills signed it on March 31.
The law became effective this week.
Based on the Constitution of Maine, "an act or resolve enacted into law takes effect 90 days after the adjournment of the session in which it passed," with the exception of emergency legislation. The 130th Maine Legislature adjourned May 9.
The two-page Legislative Document 1893 is fairly standard, following the removal of a clause that was intended to prevent athletes from being classified as employees. A previous version of the legislative document stated, "A student athlete may not be considered an employee of the college or university that the student athlete attends based on the student athletes' participation in the intercollegiate athletic program and may not receive any benefits accruing to a college or university employee."
Following the efforts of the College Football Players Association (CFBPA) to launch a chapter at Penn State, which saw its player support at the university dwindle ahead of Big Ten Football Media Days, discussions about players associations, unions and college athletes' potential classification as employees in the future have been frequent this summer.
Nearly 30 states have passed an NIL law
Maine is one of 28 states, plus the District of Columbia, whose legislatures have passed a law regarding NIL. Some states have taken their law off the books, such as Alabama Gov. Kay Ivey signing into law a bill that repealed the state's NIL law and South Carolina legislators suspending their state's NIL law for the 2022-23 fiscal year.
However, the NIL laws in other states, such as Maine, are taking effect for the first time.
The majority of the sections in Michigan House Bill 5217, which Gov. Gretchen Whitmer approved in January, will take effect Dec. 31, 2022. Nebraska Legislative Bill 962 won't take effect until July 1, 2023, even though the state was one of the first to pass NIL legislation.
Stay up to date with the latest state NIL laws with On3's college rules database.
Powerbrokers in college athletics, such as Big Ten Commissioner Kevin Warren, have asked for federal legislation.
"I am disappointed that we still have to operate with these various patchwork of laws from a state-level standpoint," Warren said at Big Ten Football Media Days. "We need federal legislation to help put in some guardrails to make it even more cleaner, to make sure these Name, Image and Likeness is not used as a recruiting inducement. So we have a lot of work to do, even from a political standpoint."
However, such a national solution appears unlikely, at least in the short term. The possibility still exists, though.
Congress has the opportunity to act upon another wave of NIL-related bills. U.S. Senators Tommy Tuberville (R-AL) and Joe Manchin (D-WV) plan to draft a bipartisan bill. Five Democratic senators introduced another version of the College Athletes Bill of Rights, which is a more expansive bill that also seeks to establish health and safety standards, a medical trust fund and more transparency in gender equity, among other outcomes.