South Carolina collective Garnet Trust responds to NCAA NIL guidance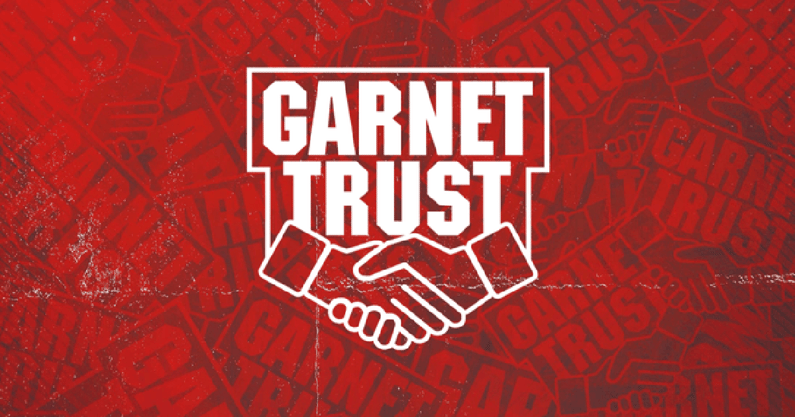 Days after the NCAA issued guidance aimed at limiting the impact of boosters who allegedly are using NIL ventures to lure top high-school recruits and target players in the transfer portal, we're hearing from leaders of a collective about how they view the guidelines.
Garnet Trust, a collective focused on the University of South Carolina, issued a statement on its website focused on "answering questions about the NCAA's new NIL guidance." NIL insiders believe it's the first collective to publicly address the NCAA guidance.
A school-specific collective is made up of deep-pocketed fans and alumni, and are run independently of the school with which they are affiliated. They work by pooling funds from a wide swath of donors and businesses to create NIL activities for a school's student-athletes.
Collectives have become a lightning rod in college sports over the past few months. Coaches and NCAA leaders say NIL is used to disguise "pay-for-play" deals choreographed by collectives. They say groups are using money to persuade recruits before they sign binding letters of intent. Per NCAA rules, boosters are not allowed to pay players directly or be part of the recruiting process.
But, many NIL experts say the NCAA's guidance wasn't a major step forward. Additionally, there are questions about enforcement and the potential for antitrust lawsuits.
A few NIL insiders On3 talked with said the statement from Garnet Trust could be viewed as the first "shot across the bow" to the NCAA. The experts say the statement makes it clear collectives believe they're operating within the guidelines. Furthermore, they believe they are not technically part of the recruiting process.
It's a gray area that has frustrated NCAA leaders and college coaches across the country. But it's also a gray area that doesn't appear to be changing any time soon.
However, Garnet Trust said its post was was meant more as a clarification and not intended to be a shot at the NCAA.

"There was confusion among our members/potential members after the NCAA released its guidance as to what it meant in the NIL space, and specifically for Garnet Trust," the collective said on Twitter. "Our post was meant to answer key questions for them, and certainly not intended as any sort of shot at the NCAA."
Garnet Trust says it has not been involved in recruiting
Many insiders say the guidance won't change the status quo. And Garnet Trust says nothing will change on its part. The group says it's following South Carolina law, the university's NIL policy and the NCAA's previously released interim policy.
"In short, nothing will change – or needs to change – with how Garnet Trust operates," the statement said.
"… Garnet Trust does not recruit prospective student-athletes. All deals have a clear exchange of value/service – a quid pro quo. Athletes are issued W9 tax forms with each agreement, and 1099 tax forms are sent on an individual basis if the IRS threshold is reached. "No prospective student-athletes (i.e., prospects being recruited by the University of South Carolina from high school, junior college, or the transfer portal) have been contacted by Garnet Trust regarding a NIL agreement prior to their signing and/or enrollment at the University of South Carolina. Garnet Trust has also released multiple financial reports in the past for transparency."
Safe for boosters to join
Moreover, the group reiterated it's OK for fans and boosters to be involved with collectives.
"The NCAA's guidance reiterated what has always been the case – that boosters cannot be involved in the recruitments of prospective student-athletes," the collective's website says. "The NCAA defines prospective student-athletes as a prospect who is: a) in the ninth through twelfth grade; b) is in junior college; c) is at a four-year college and in the transfer portal."
Furthermore, Garnet Trust pointed out boosters can help establish NIL opportunities for student-athletes. They can do that, the group said, as long as they're not recruiting incentives.
"Boosters are actually permitted to create or facilitate NIL opportunities for student-athletes, provided they are not recruiting inducements or an inducement for an athlete to remain enrolled," the website says. "Beyond that, Garnet Trust operates as a membership-based platform with unique tiers. All members receive benefits and deliverables in exchange for their subscription fees."