South Carolina creates first in-house NIL firm with help of Everett Sports Marketing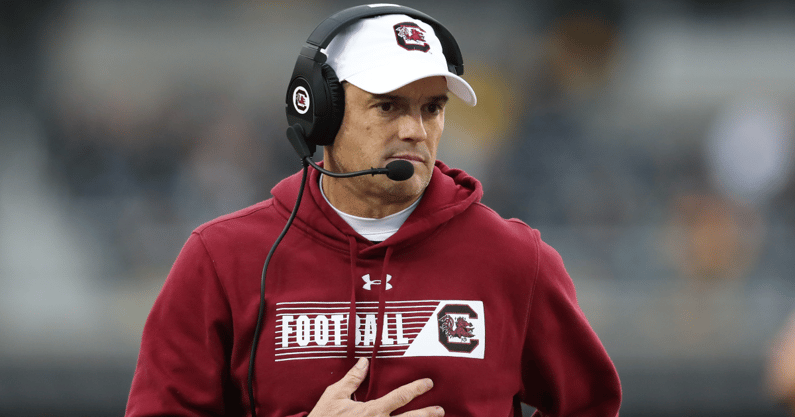 South Carolina has created the first in-house firm to represent and broker NIL deals for its student-athletes, all while having access to one of the top sports marketing agencies in the country.
While the Gamecocks currently have three collectives focusing on its student-athletes, Tuesday's news takes the institution NIL efforts to the next level. South Carolina has hired Everett Sports Marketing (ESM) to broker deals for its student-athletes.
South Carolina's board of trustees approved the two-year, $2.2 million contract Tuesday. ESM has already hired five staff members to oversee the operation. And the marketing firm is not allowed to partner with another school in the first year of the partnership. In Year 2, ESM is not allow from partnering with in-state schools or any other institution in the SEC.
ESM primarily does its work in the NFL, representing Jonathan Taylor, Mac Jones and Jalen Hurts. It also has plenty of experience in the NIL space, working closely with the Cavinder Twins.
On top of the ESM agreement, the Gamecocks are launching Park Avenue. The in-house firm will focus solely on representing South Carolina athletes at no charge. The ESM offshoot will provide data and analytics to determine influence and brand partnerships, will leverage their extensive knowledge in deal negotiation and procurement, and will spearhead creative content development and execution.
"We are excited to bring these opportunities to our student-athletes," South Carolina athletic director Ray Tanner said in a release. "ESM is a leader in the field of sports marketing and has a tremendous track record in representing athletes in brand development.  I appreciate our staff and donors who helped us put this arrangement together.  I am confident it will be a tremendous Name Image and Likeness resource for our student-athletes."
NIL Plans for ESM, Park Avenue
The marketing firm is based out of Greenville, South Carolina, which played a role in the partnership. All the funding for the initiative was raised by the athletic department. Park Ave will specifically work with about 25 to 35 of South Carolina's high-profile athletes, with the goal of incorporating players across other teams.
ESM has done plenty in NIL, as it executed deals for North Carolina quarterback Sam Howell last season. NIL attorney Darren Heitner played a role on the legal side of the South Carolina and ESM partnership.
There are plenty of top athletes to work with at South Carolina, too. Oklahoma transfer quarterback Spencer Rattler will surely benefit, and the Gamecocks' women's basketball team won the national championship last season behind National Player of the Year Aliyah Boston. And South Carolina's men's basketball team just reeled in 2022 five-star G.G. Jackson.
The move joins just one of the few schools to have such a setup. USC has brought in media house Stay Doubted, which then launched the BLVD Collective. But South Carolina is now in unprecedented, unchartered territory with an NFL firm.
"It can't be underscored enough how valuable their services will be to our athletes," said South Carolina deputy athletic director Chance Miller in a release. "To have the top sports marketers without commissions and fees creates an enormous amount of opportunity and value for the student athletes' brands. This arrangement creates a marketplace of inclusive ideation and partnership across athletes even with existing representation."