States in SEC footprint alter laws to empower collectives' impact on NIL, recruiting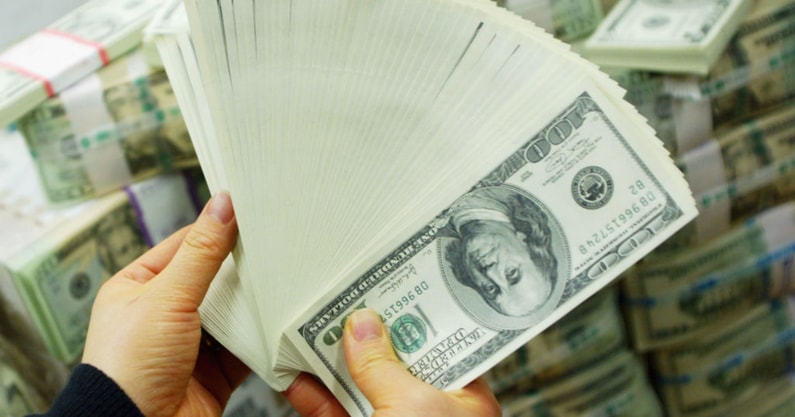 The state of Tennessee once again has taken center stage in the nationwide discussion about NIL.
In early March, The Athletic's Stewart Mandel reported that a five-star 2023 recruit signed an $8 million Name, Image and Likeness deal with a school's collective. It's widely believed that quarterback Nico Iamaleava is the five-star recruit behind the reported deal. It's not been officially confirmed. But within 10 days of the deal being signed, Iamaleava committed to Tennessee.
The Volunteer State made headlines again last week when Gov. Bill Lee signed an amendment to Tennessee's NIL legislation. The amendment rewrote the original bill and made several noteworthy changes to the state's NIL laws, according to the bill's summary.
Most significant, the bill changed how NIL groups – also known as collectives – can work with college coaches and athletic officials in Tennessee. The new law removes the institutional involvement prohibition and allows athletic department employees, including coaches and recruiters, to become part of the NIL process.
The bill also changed the previous law that banned NIL collectives – groups like the Volunteers-focused Spyre Sports Group – from participating in the recruiting process.
Tennessee collectives, coaches can get involved in NIL with recruits
Since NIL began July 1, 2021, states across the country have passed their own NIL legislation and collectives have not been allowed to have any contact with coaches about potential deals for current players or recruits. But legal experts On3 talked with say the new law means collectives in Tennessee are allowed to contact and even bring coaches up to date on every single deal that's made.
"The bill really does two things," said Mit Winter, a sports attorney at Kansas City-based Kennyhertz Perry LLC. "First, it now allows a school in Tennessee and its employees to be involved in the facilitation of deals for the school's athletes.
"In addition to this, the bill also completely eliminated part of the law that arguably prohibited collectives formed to support a school's athletics program and athletes from doing their own NIL deals with the school's current or future athletes… So, the $8 million dollar deal that everyone has been talking about was possibly illegal under the previous Tennessee law. What's really interesting about the elimination of this part of the law is that it only applied to deals that were contingent on an athlete's enrollment or continued participation at a specific school. This portion of the law probably wasn't necessary since the NCAA's rules already prevent these types of deals, at least on paper. But it's telling that it was eliminated."
What does new Tennessee NIL law really change?
Some have called the new NIL law in Tennessee – and one that was also tweaked last week in Mississippi – "game-changers."
NCAA rules technically prohibit schools and coaches from brokering NIL deals with prospects. Yet, some NIL experts agree the NCAA has ignored this happening in football and basketball. They're not really sure how much of an impact it will really have on recruiting.
"After Nico Iamaleava committed to the Vols last month, we saw the reports that Tennessee's collective signed an agreement with Iamaleava that could pay him more than $8 million for exclusive rights to his NIL," said Dan Greene, an NIL expert and associate attorney at Newman & Lickstein in Syracuse, N.Y.
"That deal happened before this bill was signed into law, so does this really change anything in practice? Time will tell if the revisions to this law, removing restrictions on what schools and collectives can do, will lead to them collaborating and openly communicating in a more official capacity compared to what we've seen prior.
"Mississippi just passed similar revisions to their NIL law, so it'll be interesting to see how that impacts NIL activities in Mississippi as well. But either way, if the NCAA isn't going to enforce NIL activities, schools and collectives have the latitude to push the limits on what is permissible."
Recruiters say new laws give them flexibility
A recruiting coordinator at a program directly impacted by the new state laws said three out of four recruits his school is targeting have NIL at No. 1 on their list of things influencing their decision. He also said almost every school they recruit against already blurs the line between getting involved with discussions with collectives and top recruits.
He's hopeful the new legislation helps bring some flexibility to NIL's involvement in the recruiting process.
"Directly involved is not brokering deals," the recruiting coordinator said. "So, before it was collectives getting in touch with kids and those collectives were having random conversations. It was simple as that.
"The new law maybe allows us to pass along that name now. Maybe it allows us to give them a phone number now. Whatever the case may be, we still don't have great clarity. There still is the NCAA rule that says 'no pay for play,' and you can't be involved in that. But maybe this state law gives us more flexibility to help the collectives. It's how schools operate with that flexibility that can be concerning."
Will new laws lead to more pay for play?
That's the problem that is troubling for everybody involved in the recruiting process. More and more coaches are coming to the realization that, thanks to NIL, pay for play is an undeniable reality in college football recruiting.
Greene said he's hopeful the new laws will create more transparency in the NIL world. But he also understands that some definitely push the envelope.
"It is important that there is at least a working relationship between the athletics department and the collective," Greene said. "I believe this regular communication is already occurring and schools prefer this so they can keep tabs on outside actors making a material impact on their athletes and teams. The issue here is at what point does a school and or collective cross the line.
"We saw over the weekend a high-profile booster at Miami announce the details of an NIL deal for a men's basketball player (Nijel Pack) shortly after the player announced his commitment to transfer to Miami. You would have to imagine that the booster, athlete, men's basketball coach and other athletic administrators communicated or coordinated on some level here. But it is likely difficult to prove if this deal crosses the line since we won't know what the 'line' is until the NCAA decides to take an interest in enforcing its own rules."
Others working with NIL are also concerned.
"I do think that more transparent and open communication between athletic departments and collectives could be a good thing," said Christopher Aumueller, who is the CEO of FanWord, a company that allows students to showcase, promote and monetize their NIL. "But I also think it opens up a can of worms that could create even more gray areas and moral issues. We're already seeing some things right now that I find quite alarming for college athletics as a whole, and it'll be interesting to see how this plays out."
Expect more states to follow Tennessee, Mississippi
Winter said he believes we'll see more states, especially those in the SEC footprint, trying to give their schools an advantage in recruiting through NIL legislation like we saw in Tennessee and Mississippi.
"I think we'll see states that acted quickly in passing NIL laws continue to amend those laws as the NIL marketplace keeps evolving," Winter said. "Laws will keep getting less and less restrictive, or just get repealed completely like Alabama's.  In my opinion, there really is no reason to have a state NIL law right now."
Greene agrees and says states will do everything they can to make sure their programs are not at a disadvantage when it comes to NIL.
"Revisions to NIL laws like the one in Tennessee has been a popular recent trend," Greene said. "Prior to July 1, a handful of states passed bills permitting NIL in order to put pressure on the NCAA. But when the NCAA announced its interim policy on June 30, it turned out those state laws were more restrictive than the bare-bones NCAA policy.
"Louisiana and Illinois currently have their proposals moving through their respective legislative processes. I wouldn't be surprised to see other states that previously passed an NIL law go this route, as well, or just repeal their NIL law altogether like Alabama did a few months ago and South Carolina is currently considering since many states, especially those in SEC country, that want their athletic teams to be as competitive as possible."