The Volunteer Club sets membership goal, plans for grassroots campaign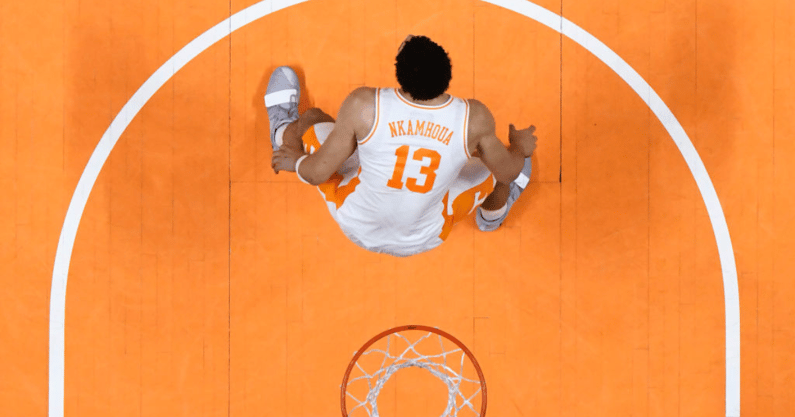 The Volunteer Club has set its eyes on a new membership goal.
The Tennessee-focused NIL collective initially was aiming for the lofty goal of signing up 10,000 reoccurring members before the NCAA Tournament tips off in March. That number has been lowered down to 5,000 for the time being.
Powered by the Knoxville-based marketing agency Spyre Sports Group, the organization currently has just over 2,100 subscriptions. That number has been on the uptick since Tennessee's Orange Bowl win over Clemson.
"The athletic department, they're being proactive in different ways to help us," Spyre co-founder and president Hunter Baddour recently told On3. "We're going to have some watch parties in different markets for basketball games, where we're going to try and make a contest of how many people can get to Nashville, Atlanta, etc. It's growing pretty steadily."
Those string of watch parties begin on Tuesday night. The collective will have events in Chattanooga, Nashville and Memphis for Tennessee's game at Mississippi State. The goal is not to just drive subscriptions but to get out in communities and connect with Vol fans.
It is only a start, though. The Volunteer Club will have a tailgate event at their headquarters for Tennessee's matchup with LSU. And for last month's National Signing Day, the collective welcomed more than 200 supporters for an event that included appearances from coaches and signees.
Along with The Volunteer Club, which has distributed more than $4.5 million to Tennessee athletes, Spyre manages Volunteer Legacy, which acts as the 501(c)(3) wing.
"A real focus on our grassroots effort to grow our members," Baddour added. "We're fortunate that unlike some other SEC schools that don't have much to cheer on until football season, we can kind of ride this wave because our basketball team looks to be a top 10 team. We're going to have some tailgates for games. That doesn't work if our basketball team isn't any good.
"And then you got baseball, going to games and meeting up with boosters. It's just focusing on fundraising the next three months."
The Volunteer Club focusing on roster retention
NIL collectives have surfaced at nearly every Division I school in the first two years of name, image and likeness. The race is to stockpile the most cash to distribute to current players so recruits know what they can make once they enroll at the college.  
This fall, Tennessee athletic director Danny White endorsed the Volunteer Club along with the Lady Vol Boost Her Club, which focuses on women's basketball and other female sports.
"College football's a multi-billion dollar business," Baddour previously said. "And just with football, winning matters. And winning is important because it can generate millions of dollars for not just the athletic department but for the entire academic community. In addition, it has a direct impact on the bottom line of businesses all across the state of Tennessee. And it comes down to players. The players win the games. And that's just the reality."
Over the past month, The Volunteer Club has placed an emphasis on roster retention, similar to other collectives across the country. The collective has signed a number of Tennessee football players to agreements which call for appearances at events and a social media post. The club has five membership levels, ranging from $5 a month to $500.
The most notable signing by the collective may be quarterback Joe Milton. While he does not have the starting job wrapped up for the 2023 season, he'll be in a strong position at the start of spring. He'll obviously have to compete with the most highly-touted quarterback recruit since Peyton Manning in Nico Iamaleava.