Brandr Group extending group licensing program into video games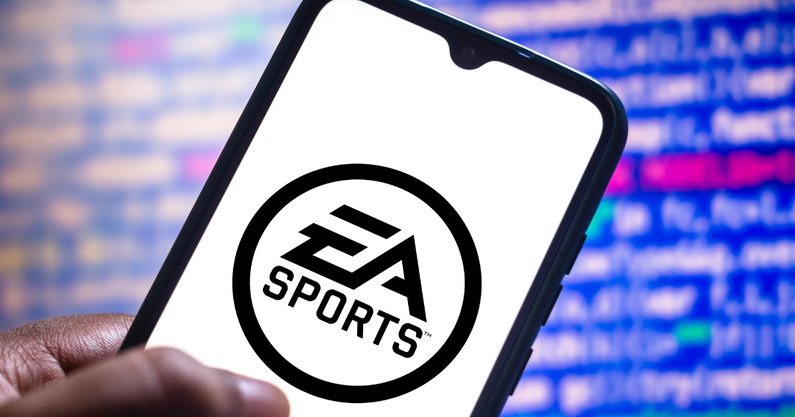 The Brandr Group has announced plans Monday to bring on Orion Business Advisors to execute and develop the company's video game strategies. The group's founder and CEO Paul Johnson will also assist in identifying and executing NIL partnerships with video game developments working to create college sports-focused games.
This move comes at a time when EA Sports is expected to release its new iteration of NCAA Football next summer. Up to this point, TBG has partnered with schools such as LSU, Ohio State, Alabama and Georgia. In those partnerships, the brand management, marketing and licensing agency allows for the collective use of student-athletes' NIL in licensing and marketing programs, co-branded with the institutions logos and marks. TBG facilitates group licensing opportunities on behalf of the student-athletes. The program does not limit individual NIL rights.
While there is a clear opportunity to represent these schools with EA Sports' NCAA Football franchise, TBG wants to explore the possibility of video games in various other sports.
Johnson is a former member of the EA Sports leadership team, growing the global commercial business and partnerships of the esports team. The executive tapped into media opportunities and sponsorships to grow the audience. He's also executed special projects around betting and NFTs.
"Ever since the introduction of NIL deals into the college sports landscape, people have been wondering when college programs and their student-athletes will be able to return to their most beloved video games," Johnson said in a press release. "I'm excited to help The Brandr Group navigate this ever-changing environment, forging the needed relationships to create opportunities that highlight a multitude of sports, financially benefit student-athletes and enable fans to play a game as their favorite player at their favorite school."
What Brandr Group move could mean for college athletes
NCAA rules still prevent schools from paying players directly. College coaches cannot offer high school prospects money as a recruiting enticement to pick their school. Plus, current student-athletes can not receive compensation for their athletic achievements. 
Yet, NIL is a workaround for athletes to receive financial compensation for their accomplishments on the field and the brand they built while in college. And video games could provide endless possibilities for student-athletes in NIL.
With this deal, there is now a framework in place for EA Sports to create a college football player video game group license deal. This move gets the ball rolling. The group license agreement would allow players to profit off their NIL in the game.
Latest update on EA Sports release
EA Sports is just over a year away from a scheduled release of the first college football game since NCAA Football 14. The universities in the FBS and FCS that participate in the game could see payouts anywhere between $10,000 to $100,000+ in royalties.
In a FOIA request, which was reported by Extra Points' Matt Brown, July 2023 is the target date for EA Sports per a proposal from the company.
"EA's aim is to release a stand-alone college football game in July of 2023, allowing for the two-year game development window necessary for collecting game assets and developing game play to meet the current market demands for a unique college football game while following NCAA guidelines."