The Grove Collective, The Brandr Group strike deal with Wheels Up for Ole Miss athletes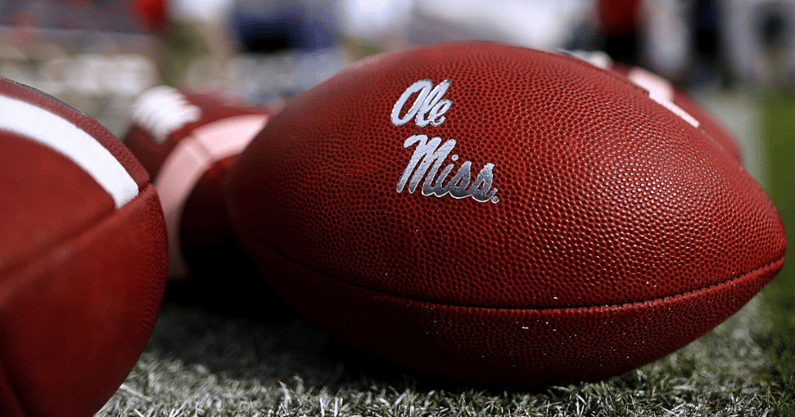 The Grove Collective continues to expand its NIL impact across Ole Miss athletics.
In partnership with The Brandr Group, the Ole Miss-focused NIL collective has struck an agreement with Wheels Up. The direct focus of the deal with the private jet charter company will be giving back to the community.
Meals Up, a program supporting Feeding America, was created in 2020 to help support the growing level of food insecurity during the pandemic. Ole Miss student-athletes will help promote the platform and receive compensation. They will also have access to travel opportunities to allow their families to attend games and events through the commercial airline partner of Wheels Up.
Fifteen athletes have been tapped to work directly with Meals Up. The program has raised the equivalent of more than 90 million meals for Feeding America. It's a unique deal in the NIL world, directly benefitting a charity while providing the answer to a problem athletes constantly face.
The Brandr Group and The Grove Collective partnership creates group NIL deals on the national and local level that are co-branded with Ole Miss. Wheel Up marks the first example of that.
"As part of our ongoing Meals Up charity initiative, we're thrilled to partner with The Brandr Group and The Grove Collective to usher in the next generation of philanthropists to help support Feeding America and continue to fight food insecurity in the United States," Wheels Up chairman and CEO Kenny Dichter said in a statement. "This is an industry-leading partnership and unique way to engage with college athletes while providing them with an outlet to give back to the local community, along with providing memories for the student families attending various games through the program."  
15 Ole Miss athletes tapped to work with Meals Up
The Grove Collective has picked 15 athletes to work on the charitable effort. Seven have already been announced:
A for-profit LLC, The Grove Collective was founded last January. It then relaunched in September, with former Rebel Walker Jones appointed as the leader of the collective. Ole Miss head coach Lane Kiffin has also been one of the most outspoken head coaches on NIL's impact. He has not shied away from campaigning for the collective, either.
The organization topped the $10 million mark in fundraising at the end of November. It's one of the top reported totals in the NIL collective market.
And now it has delivered an invaluable opportunity for Ole Miss athletes.
"This is an exciting and transformative partnership that will create opportunities for athletes' parents and family members to attend games and see their loved ones in person through Wheels Up's commercial airline partner," Jones said. "More so, we're honored to be the first collective to partner with Wheels Up in this historic deal.
"With the charitable impact and awareness these athletes can bring to food insecurity through Feeding America, the compensation the athletes receive, and providing Ole Miss student-athletes with the benefit of commercial air travel for their loved ones, this is NIL at its best."