Topps to create college trading cards allowing athletes to profit off NIL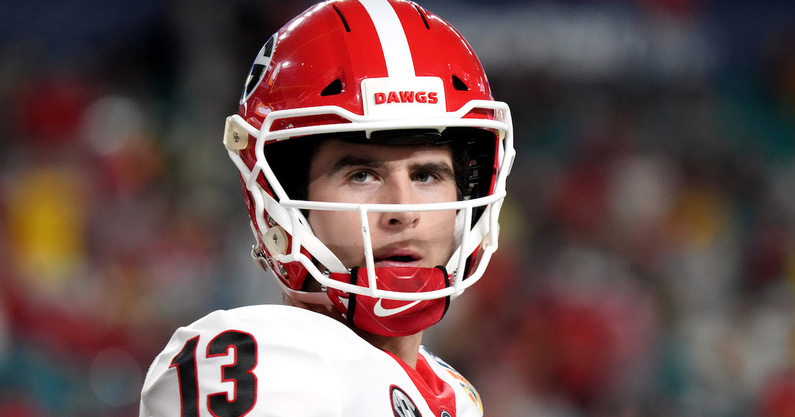 Topps, along with its parent company Fanatics, is launching a line of college sports trading cards. The cards will allow current student-athletes from more than 100 top universities to profit off their NIL.
Fanatics said the agreements will include both exclusive and non-exclusive co-branded trading card products, incorporating official university trademarks and featuring current student-athletes and former athletes playing in the NFL, NBA, and MLB.
Topps has secured multi-year, exclusive rights with more than 35 institutions and a majority of the Power 5 Conference schools. Some of the top programs involved are Alabama, Georgia, Kansas, Kentucky, Oregon, Penn State and Texas A&M. The company didn't disclose how much some of the athletes will be paid. Yet, compensation will vary depending on several factors.
As part of the deal, Topps has secured NIL trading card rights with nearly 200 student-athletes in college football and basketball. Included in the group are Georgia's Stetson Bennett and Heisman Trophy-winning Alabama quarterback Bryce Young. Both Bennett and Young have some of the highest On3 NIL Valuations in college sports. Bennett is valued at $703,000. Young ranks second in the On3 NIL 100 and has a value of $3.1 million.
Trading cards an 'untapped area' for NIL growth
It's believed to be the first time ever that college student-athletes will appear on trading cards with school logos and the players will be allowed to share in profits generated from sales.
"Fanatics has been closely monitoring the ever-evolving NIL landscape," said Derek Eiler, Executive Vice President, Fanatics College. "We felt this was the perfect time to launch multiple, strategic college trading card programs that will allow schools and current student-athletes to create new levels of direct engagement with fans across hundreds of the top programs nationwide.
"There are tremendous opportunities for this untapped area of the hobby and to expand further across the collegiate sports landscape."
The agreements for the trading cards will take place between 2023 and 2023, Fanatics said.
Additionally, later this year, Topps will kick off a scaled, non-exclusive program to design, manufacture and distribute trading cards showcasing current college football and basketball student-athletes for the above schools and more than 100 additional institutions, including Oklahoma, Duke, North Carolina, Iowa and Syracuse.
Furthermore, Fanatics Collectibles was launched in 2021. It secured exclusive, long-term trading card rights from several leading players associations and professional sports leagues. In January, Fanatics acquired Topps, the iconic trading cards brand that has serviced fans and collectors for over 70 years.