Triumph NIL signs Virginia Tech pitcher Drue Hackenberg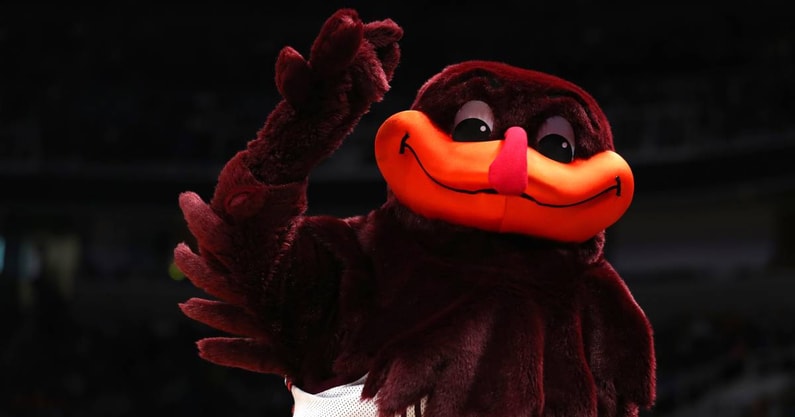 The sports marketing agency Triumph NIL announced Thursday that it signed a name, image and likeness agreement with Virginia Tech sophomore pitcher Drue Hackenberg. Triumph NIL's website currently lists 66 Virginia Tech athletes with whom it has partnered. The athletes represent numerous athletic programs, including baseball, men's and women's basketball, football, softball, men's tennis and wrestling.
"I am grateful and excited to work with the team at Triumph NIL to help build my brand as a student-athlete here at Virginia Tech and to make things off the field much easier so I can work on being the best I can be on the field," Hackenberg said in a statement. "The resources that Triumph has will help me build relationships and connections with businesses and the community, which is why I am so eager to be able to work with their team."
This season, Hackenberg has posted a 0.77 ERA in 11.2 innings pitched. Opposing batters have logged 44 at-bats against him, while posting a batting average of just .182. He has struck out 14 batters while allowing just one extra-base hit.
"Drue is certainly a rising star on the baseball team with insane potential," Triumph NIL partner Joey Harrington said in a statement. "We couldn't be more thrilled to watch him thrive on the field while we work to help his 'NIL' thrive off of it."
When Hackenberg enrolled at Virginia Tech in 2021, he ranked as one of the top 500 incoming freshmen in the country, according to Perfect Game. He appeared in 17 games last season, including 16 starts. He posted a 10-2 record, which led the conference and was the most wins by a Virginia Tech pitcher since 2013.
Triumph NIL creates NIL opportunities for Virginia Tech athletes
Last August, On3 named Triumph NIL one of the 20 most ambitious NIL collectives or marketing agencies in the country.
When Triumph NIL signs an athlete, one of the agency's partners will provide the athlete with a questionnaire to learn the athlete's interests.
"We warn them ahead of time, like, 'There's a lot of questions on this. A lot of it's going to seem irrelevant but just go with it. Be honest,'" Triumph NIL COO Robyn Jones said in a previous phone interview. "So we want to know about their interests. What are the things they like doing off the court?"
Triumph NIL then helps facilitates NIL opportunities that align with an athlete's passions.
In one example, reigning ACC Player of the Year Liz Kitley co-hosted a cooking class at Gourmet Pantry & Cooking School when the Hokies had a night off in January.