Triumph NIL signs Virginia Tech pitcher Drue Hackenberg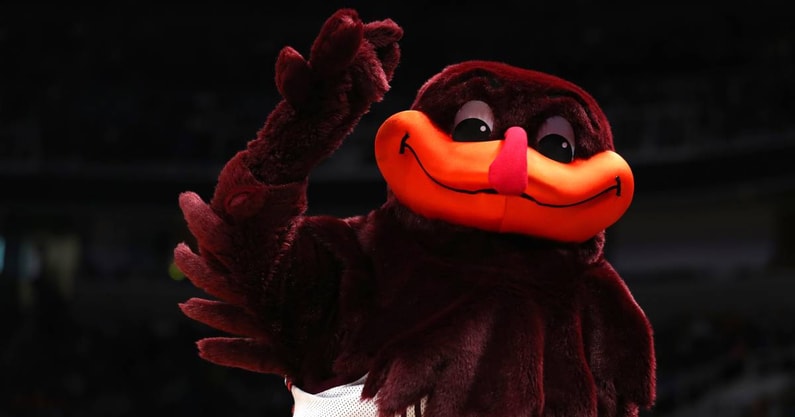 Signing future college stars to representation agreements is becoming a larger trend in NIL.
Some of the top agencies in the professional ranks can now legally make contact with college sports' top players. It does not just start in college, either. Some high school athletes can now legally begin relationships with sports agencies years before they were allowed to.
That contact can make all the difference in where athletes land when they leave for the MLB, NFL, NBA or WNBA.
Landing with a big-name agency can also get athletes in the door with some notable name brands earlier in their career.
As a reminder, feel free to submit info on your NIL deal to On3. You can send an email to nil@on3.com or reach out via DM or comment on Twitter to @On3NIL or @deals_nil. Direct messages are open, too, on the @On3NIL Instagram account.
Let's get to the deals that highlighted this week in NIL.
Ohio State's Marvin Harrison Jr. signs with Monarc
Until this week, Marvin Harrison Jr. had not publicly announced an NIL deal. The Ohio State wide receiver is one of the most marketable players in college football and is the top returning wide receiver in the nation for 2023.
On Wednesday night, he announced the most fitting partnership imaginable. Harrison built a reputation this past season for staying late in the Woody Hayes Athletic Center, working on the indoor field and using Monarc's Seeker machine.
Now he is an athlete ambassador for the company. The world's first robotic quarterback is being used by some of the nation's top college football and pro teams. This past season, Harrison was the No. 1 user of the Seeker, company co-founder Igor Karlicic told On3 on Wednesday night. That spawned the partnership.
A hyper-intelligent robotic quarterback, the machine can throw, punt or kick up to six balls in nine seconds. The quarterback also comes with a touchscreen and joystick to control where the ball goes.
Harrison, the son of NFL great Marvin Harrison,, finished the 2022 season as a finalist for the Biletnikoff Award. He had 77 catches for 1,263 yards and 14 touchdowns. "The Seeker was a big part of my success last year," Harrison said in his announcement Wednesday night. "I love training with the Seeker; it allows me to put in work myself and keeps me on top of my game."
Harrison has a $1.3 million On3 NIL Valuation, which ranks No. 7 in college football. His valuation also is No. 12 in the On3 NIL 100, which is the first of its kind and de facto NIL ranking of the top 100 high school and college athletes by their On3 NIL Valuation.
Harrison's social media following has exploded since the fall. He has added more than 115,000 followers since Ohio State's loss in the College Football Playoff. His following now sits north of 330,000.
Park Avenue returns with Clean Energy deal for three South Carolina athletes
Since the first NIL collectives started popping up in the summer of 2021, different types of organizations have formed. Some take the nonprofit route; others register as limited liability companies.
In August, South Carolina and Everett Sports Marketing (ESM) announced a two-year, $2.2 million partnership. Through the agreement, ESM would establish Park Avenue to secure NIL deals for Gamecocks athletes.
The in-house NIL firm appeared to be the next iteration of NIL at the college level. But the NCAA's October guidance labeled it impermissible for third-party entities to represent athletes on behalf of an athletic department. Park Avenue went dark for a few months but now has created a new infrastructure, separate of South Carolina.
In its first NIL announcement since October, the firm has facilitated agreements between Clean Energy and high jumper Rachel Glenn, tennis player Sarah Hamner and soccer forward Corinna Zulo. The trio will be featured in a promo video explaining why they use Clean Energy. A plant-based sports nutrition company, the brand has become known for its on-the-go smoothie packets.
Terms of the agreements were not disclosed. While Park Avenue is no longer working hand-in-hand with South Carolina, it still plans to work exclusively with Gamecocks athletes. In the initial release, the marketing firm said it will work with about 25 to 35 of South Carolina's high-profile athletes, with the goal of incorporating players across other teams.
Brandon Inniss signs with Rosenhaus Sports for NIL representation
Brandon Inniss is the latest to sign with a big-name agency. Inniss, an On3 consensus four-star prospect in the 2023 class and Ohio State signee, has signed with Rosenhaus Sports (RSR) for NIL representation.
Established in 1988 by Drew Rosenhaus, the agency is one of the leaders in NFL representation. Since 2004, Rosenhaus Sports has negotiated more than 1,100 contracts worth more than $8 billion. Its list of NFL clients includes Tyreek Hill, Aaron Jones and Chris Olave.
Rosenhaus has ramped up its activity in the NIL space in the past 20 months, too. RSR has seven staffers solely focused on finding NIL opportunities for athletes. Miami's Tyler Van Dyke and Michigan's J.J. McCarthy — quarterback prospects to watch in the 2024 NFL Draft — are the faces of the NIL division.
Now Inniss has joined RSR. Inniss has a $323,000 On3 NIL Valuation, which ranks in the top 10 of the high school football rankings.
Gradey Dick, Caleb Love and Drew Timme strike partnerships with Continental Tires
Last March, Continental Tires released a series of videos with Miller and Collin Gillespie, Johnny Juzang and Trevor Keels. The tire company was the presenting sponsor of Main Event — a basketball tournament in Las Vegas — in November.
It has returned to the NIL space ahead of March Madness. Gradey Dick, Caleb Love and Drew Timme have signed partnerships. Each athlete was able to use their school's IP in the series of videos filmed for the campaign.
As part of their deals with Continental Tires, the trio each filmed separate training sessions with Chris Matthews, also known as "Lethal Shooter." The two-minute video spots feature Matthews meeting up with the players using his Continental Tires. Dick focuses on his form and off-balance shooting. Timme spends time with shooting from free-throw and 3-point range. Love works on some shooting drills.
Using their school marks only elevate the deals and benefits the institutions.
Dick has a $554,000 On3 NIL Valuation. Love's sits at $371,000. Timme leads the trio of college basketball stars with a $899,000 On3 NIL Valuation.
Ron Holland signs with One Legacy Sports for NIL representation
Five-star basketball prospect and Texas signee Ron Holland has signed with One Legacy Sports for NIL representation. The agency announced the move Thursday.
If this were in-season, Holland would not be permitted to execute a name, image and likeness agreement in Texas. But Holland's final season at Duncanville High ended earlier this month, as the school announced in November it was opting out of UIL postseason play for the 2022-23 season.
College basketball writer Jeff Borzello reported that Holland, the top-ranked power forward in the 2023 class, will work specifically with One Legacy's Corey Barker, who serves as the director of player personnel, development and management at the agency.
The current list of pro athletes working with the company include Dillon Brooks, Jamal Murray and Dwight Powell. Holland appears to be one of the first athletes who has signed with the firm for NIL representation.
He'll be playing in the 2023 McDonald's All-American Game this March in Houston. Holland helped Team USA win a gold medal at the FIBA U17 World Cup in Malaga, Spain, this past summer. He averaged 11.1 points and 6.6 rebounds in seven games with Team USA. 
The Texas commit has a $450,000 On3 NIL Valuation, which ranks 11th in high school basketball.
Honorable mention