College athletes 'make their mark' in Urban Outfitters NIL campaign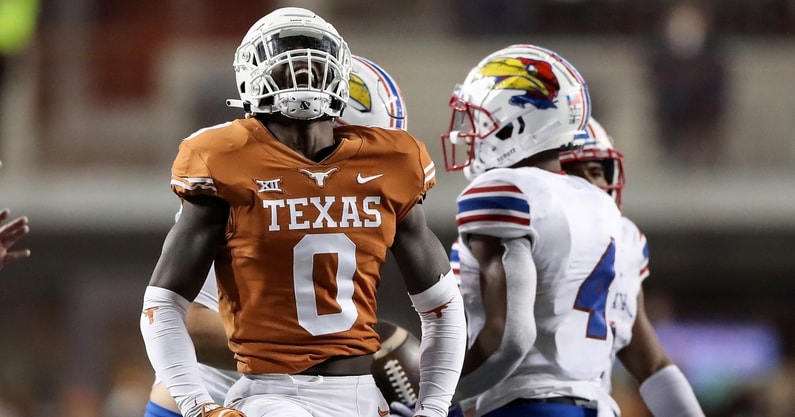 The lifestyle retailer Urban Outfitters has partnered with 29 NCAA Division I athletes in NIL deals as part of a campaign during the back-to-school season in which they'll showcase how they "make their mark," according to a press release. The NIL agency Postgame helped connect the athletes and the brand through its network of roughly 60,000 college athletes.
The Urban Outfitters campaign will feature athletes who are household names for fans of their respective sports. Stanford women's basketball player Cameron Brink, Georgia running back Kendall Milton and defensive back Kelee Ringo, and Texas linebacker DeMarvion Overshown are part of the campaign.
The campaign features 11 women, and athletes from 10 different sports and 20 different schools.
"In collaboration with Postgame, Urban Outfitters will work with the participating athletes to showcase how they 'Make their Mark' in all aspects of student-athlete life, whether it be on the field or on campus," the release stated. "The campaign will include a variety of social media posts by each athlete over a number of weeks wearing UO apparel and showcasing UO Home's dorm decor assortment. UO's diverse community can follow along on social media as the athletes share their favorite products and how they fit into their daily routines."
The athletes partnering with Urban Outfitters
While some third-party companies that provide NIL resources or education sign contracts with specific institutions or conferences, Postgame does not.
"We're an open network," Postgame CEO Bill Jula previously told On3 over the summer. "We have no allegiance to any specific program, conference, anything. We don't have any contracts with schools. So we're as open a universe as imaginable."
The 29 athletes who are part of the campaign will provide social media endorsements. They'll also have the opportunity to make in-store appearances at select Urban Outfitters locations. The lifestyle retailer has more than 200 stores in the U.S.
On Thursday, Sept. 29, Texas' Overshown will attend Urban Outfitters' College Night programming in Austin. The athletes in the campaign will be featured on Urban Outfitters' platforms "throughout the quarter."
The complete list of athletes who are participating in the Urban Outfitters campaign is below:
— Stanford's Cameron Brink
— Georgia's Kelee Ringo
— Michigan's A.J. Henning
— UCLA's Margzetta Frazier
— USC's Brenden Rice
— Florida State's Cam'Ron Fletcher
— Texas' DeMarvion Overshown
— Georgia's Kendall Milton
— Penn State's Anna Camden
— Arizona State's Chad Johnson Jr.
— Louisville's Hercy Miller
— Georgia Tech's Devion Smith
— Penn State's Ishaan Jagiasi
— UCLA's Janelle Meono Ivy
— Arizona's Lauren Ware
— Georgia State's Tony McCray
— Indiana's Malachi Holt-Bennett
— Drexel's Ronnie Gunter
— Penn State's Beau Bartlett
— St. John's' Tyler Roche
— Penn's Madison Leibman
— Tennessee's Chandler Hayden
— Tennessee's Jonas Aidoo
— Villanova's Trey Patterson
— Florida State's Allison Royalty
— Columbia's Jaida Patrick
— Indiana's Jordyn Levy
— Tennessee's Rickea Jackson