West Virginia partners with NIL Shop, opening up apparel deal for athletes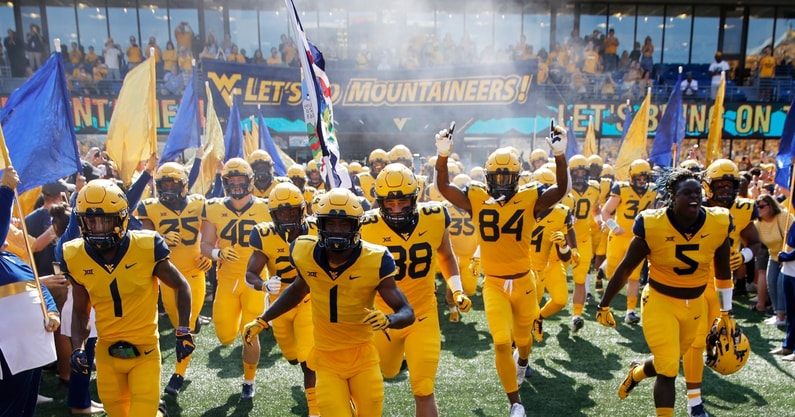 West Virginia is the latest university to reach a partnership with NIL Shop, an online apparel store, which allows student-athletes at West Virginia to sell apparel with their name, image and likeness on it.
Among the West Virginia athletes available in the store are Dante Stills and Tony Mathis. More athletes are on the way, however, with pre-orders available.
"It always bugged me that college athletes couldn't make money for everything they did for their schools and fans," founder of the NIL Shop Palmer Brown told Mountaineers Now.
"I've been obsessed with college sports my whole life and have designed apparel since I was a teenager, so it was an easy decision to put everything together and launch this. And being able to work with the team I've rooted for my whole life has been icing on the cake."
What is the NIL Shop?
The NIL Shop is an online merchandise store that works with student-athletes to produce apparel, which athletes can profit from. They split the revenue generated down the middle, 50/50, with student-athletes.
Along with West Virginia, the NIL Shop has numerous deals with other universities. Among the schools that they are currently negotiating deals with are Ohio State, Cincinnati, SMU, Iowa, and Texas Tech.
"We expect our payment structure to change as the industry changes and we grow, but the athletes have been happy, so we're happy," said Brown. "Every athlete deserves a great opportunity to make money off of their NIL, but like any other high-level sport, there are certain athletes who will ultimately earn more than others."