Which colleges have the most players on 2023 NFL rosters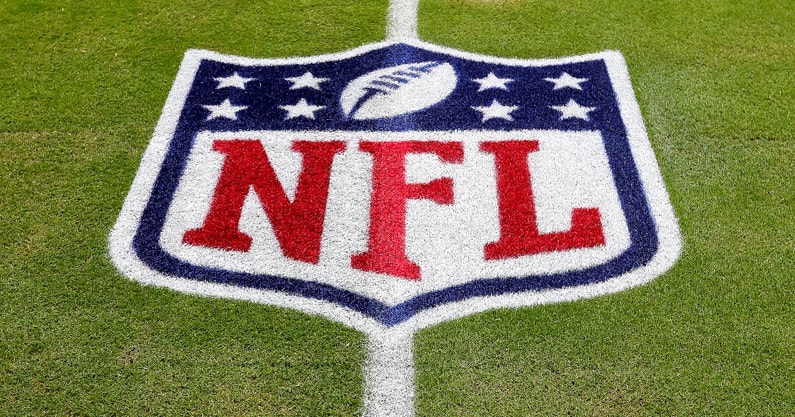 With Week 1 of the NFL season in the books, the NFL recently announced which colleges had the most players on active NFL rosters in Week 1.
The list of 25 teams includes each program with at least 20 players on an active NFL roster last weekend. It's no surprise that Alabama led the way with 57. The Crimson Tide had 10 more players on NFL rosters than any other school for Week 1 and have the most players in the NFL for the seventh consecutive year.
That list of Alabama players includes Titans star running back Derrick Henry, Jaguars star receiver Calvin Ridley, Dolphins starting quarterback Tua Tagovailoa and Panthers rookie Bryce Young, who made his first NFL start on Sunday.
Coming in at No. 2 is Ohio State, which had 47 players in the NFL in Week 1. The group of Buckeyes includes star pass rushers Joey Bosa and Nick Bosa, Bears quarterback Justin Fields, star receivers Chris Olave and Garrett Wilson and Texans rookie CJ Stroud.
The No. 3 team on the list is Georgia, coming in right behind Ohio State with 46 players on NFL rosters in Week 1. The Bulldogs have plenty of former players in the NFL, including Browns running back Nick Chubb, Eagles rookie defensive tackle Jalen Carter and Steelers receiver Georgia Pickens.
At No. 4 is LSU, which is another program with plenty of big names in the league. That includes Bengals star quarterback Joe Burrow, Bengals star receiver Ja'Marr Chase and Vikings star receiver Justin Jefferson. That trio obviously played together at LSU, leading the Tigers to a national title.
Here is the full list of colleges with the most players on active NFL rosters in Week 1:
Colleges with most players in the NFL
1. Alabama Crimson Tide 57
2. Ohio State Buckeyes 47
3. Georgia Bulldogs 46
4. LSU Tigers 43
5. Michigan Wolverines 38
6. Clemson Tigers 37
6. Notre Dame Fighting Irish 37
8. Florida Gators 34
9. Penn State Nittany Lions 33
10. Oklahoma Sooners 32
11. Texas Longhorns 30
12. Iowa Hawkeyes 29
13. Auburn Tigers 28
14. USC Trojans 26
15. Oregon Ducks 25
15. Stanford Cardinal 25
15. Washington Huskies 25
18. Ole Miss Rebels 24
19. Texas A&M Aggies 23
19. Wisconsin Badgers 23
21. Miami Hurricanes 22
22. UCLA Bruins 22
23. Tennessee Vols 21
23. TCU Horned Frogs 21
25. South Carolina Gamecocks 20