Report: Buccaneers linebacker Lavonte David trending toward free agency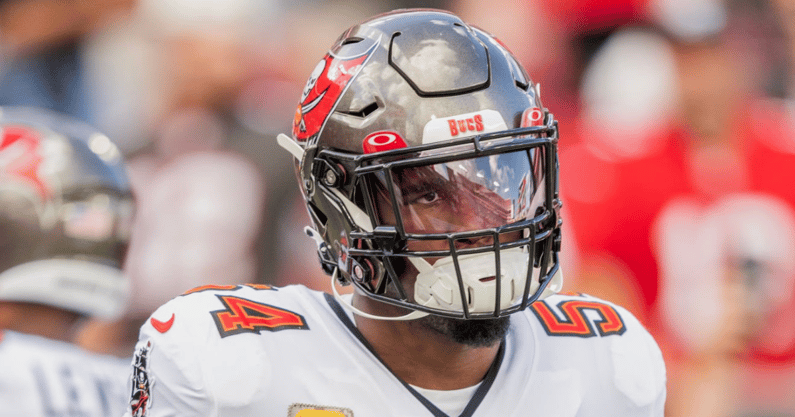 After 11 productive seasons in Tampa, Buccaneers linebacker Lavonte David appears headed for free agency. According to NFL insider Ian Rapoport, David could return to Tampa Bay, but the franchise started the offseason $55 million above the cap for 2023. Even after cutting veteran tackle Donovan Smith to save $9 million, the Bucs' pursestrings are still tight.
"Long-time great #Bucs LB Lavonte David, coming off one of his most productive seasons, is expected to test the free agent market, source said," Rapoport tweeted. "A return to Tampa Bay has not been ruled out, but given their cap situation, it will be challenging."
The Buccaneers have a long list of players who could become free agents on March 15 at the league new year. They have 26 players total pending free agency, including 23 that will be unrestricted free agents.
Lavonte David has 1,345 career regular-season tackles on his resume. He posted more than 100 tackles in nine of his 11 seasons. In 2021, he suffered a foot injury that caused him to miss the rest of the season after 12 games.
Drafted in the second round in 2012 out of Nebraska, David has 29 sacks, 12 interceptions and 27 forced fumbles under his belt. He made the Pro Bowl in 2015 and earned two second-team All-Pros and one first-team All-Pro honor throughout his career. In his first and only Super Bowl, David posted six tackles in the win over the Chiefs.
In 2021, David signed a two-year, $25 million deal with the Bucs, bringing his career earnings total up to $78.75 million.
More on the 2023 NFL offseason, free agency
The NFL 2023 calendar year begins at 4 p.m. ET on March 15. At that time, contracts running through 2022 officially run out, making those players free agents.
Prior to the beginning of free agency, teams will have a chance to designate one franchise or transition tag player, starting on Feb. 21 at 4 p.m. ET and ending on March 7. Beginning March 13 through March 15 teams can enter into a legal negotiation with pending unrestricted free agents.
In addition to NFL free agency, the new year also marks the beginning of all trades being made official by the league office. April 21 marks the deadline to sign restricted free agents to offer sheets. On April 26, the deadline for teams to match restricted free agent offers sheets hits.