Alabama alums in the AFC west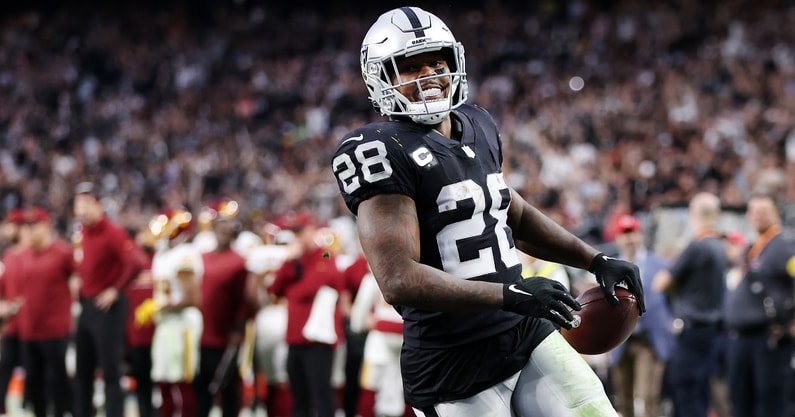 Tonight the Las Vegas Raiders will appear on our television sets (do we still call them sets?) and amongst those Raiders you will find several former Alabama football players. In fact, you will find a few throughout the AFC West. We list and discuss them here.
Denver Broncos
Pat Surtain is the headliner in Denver. He is off to an incredible start to his NFL career. He is going to ultimately be considered one of the league's premier cornerbacks. It will be exciting to watch new Bronco QB Russell Wilson throw the ball to former Tide star, Jerry Jeudy. His productivity could zoom. Long time NFL veteran Kareem Jackson is also a Bronco. He was a member of Saban's very first recruiting class in 2007. He's still in the League. The Broncos also signed oft-injured Christopher Allen. The young OLB could be a huge surprise if he gets healthy and stays that way.
Kansas City Chiefs
There is not an Alabama alum on the Chiefs roster. Kansas City was the Super Bowl loser and you can't help but wonder if failing to sign a former Alabama player in the off-season or draft one is a sign they don't even care to return to the Super Bowl and try again. That said, we will cut them a break. Chiefs' Patrick Mahomes and Travis Kelce were present in Jerry World when the Tide defeated Cincinnati in the playoffs last season. Hopefully those two good luck charms will appear at all fifteen Bama games this season.
Las Vegas Raiders
The Raiders are highly likely to win this division. Why? They have a whopping five former Crimson Tide players. Two of them inhabit the Raiders' backfield — Josh Jacobs and Kenyan Drake. Two former Alabama lineman clear paths for the speedsters: Alex Leatherwood and Lester Cotton. Finally, former Raven DB Anthony Averett now resides in the Raiders' secondary.
One bit of a surprise … Lester Cotton is currently holding down a starting position on the offensive line, just as Alex Leatherwood does. Be sure to root for the 5 Bammer Raiders over the 1 Bammer Jaguar tonight. The Raiders know what's up.
Los Angeles Chargers
Here is a player that is fun to root for … the best punter I have ever seen at Alabama, J.K. Scott. He enters his first season with the Chargers. He was a fifth-round pick of Green Bay's in the 2018 draft. How about this stunning number? As a freshman at Alabama, he averaged 48.0 yards per punt. That number sounds made up. You have to be kidding me? 48?!? As a freshman?
He was the starting punter in Green Bay for three seasons, averaging 45 yards per punt but was released. Goodness. Tough League.
DID YOU KNOW? The longest punt of J.K.'s career, college or pro, was 73 yards. He did this as a freshman at Alabama. His longest in the NFL was 67 yards in his rookie season in Green Bay.