Alabama basketball's Darius Miles charged with capital murder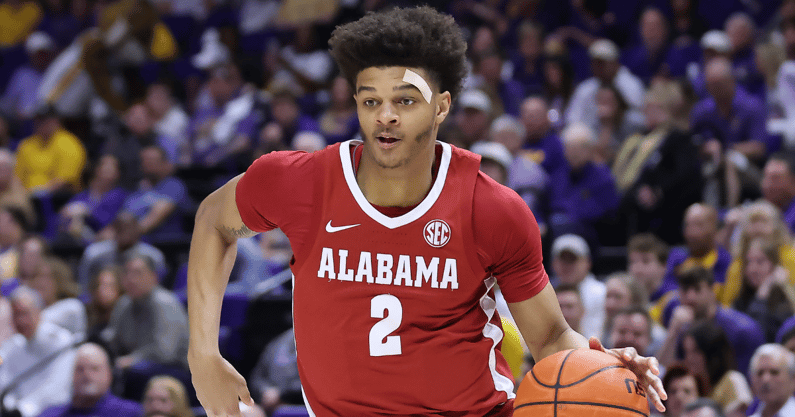 TUSCALOOSA, Ala. — Alabama men's basketball player Darius Miles is one of two men being charged with capital murder following a fatal shooting on The Strip in Tuscaloosa (Ala.) early on Sunday morning. That news comes from Ryan Phillips, a local reporter for the Tuscaloosa Patch.
Video was provided in Phillips' of Miles being put into a police SUV while in handcuffs.
The other suspect is Michael Lynn Davis from Charles County, Maryland.
Tuscaloosa Police and University of Alabama Police responded to a reported shooting on The Strip at approximately 1:45 a.m. CT on Sunday morning, according to Charlie Potter with BamaOnline. By 11:30 a.m., the 23-year-old female victim had died from those injuries.
Per Captain Jack Kennedy of the Tuscaloosa Violent Crimes Unit, the victim was shot while sitting in a vehicle around Grace Street and University Boulevard. UAPD officers were near the area and responded quickly to the scene after spotting a vehicle stopped near the Walk of Champions at Bryant-Denny Stadium.
"The vehicle, in addition to the driver, contained a deceased female that had been shot," Kennedy said, per the Patch. "The driver reported that their vehicle had been shot into, and that he had also returned fire in self-defense, and may have struck a suspect."
The 23-year-old victim has been identified as Birmingham native Jamea Jonae Harris.
On Saturday, the Crimson Tide announced that Miles would be sidelined for the remainder of the 2022-23 season due to an ankle injury. He had sustained the injury before the season and had been limited to only six games while rehabbing his ankle. His last game was Jackson State back on Dec. 20.
Prior to Saturday, Alabama coach Nate Oats had said Miles was out due to a personal matter, but no additional information was provided. As of Sunday, Miles is no longer listed on Alabama's official roster. Soon after the news broke, UA Athletics released a statement on the shooting:
"First and foremost, we extend our deepest sympathies to the family and friends of the victim from last night's incident. We were made aware of the recent charge against student-athlete Darius Miles, and he is no longer a member of the Alabama men's basketball team. Athletics, in conjunction with the University, is fully cooperating with this investigation."
JOIN NOW: Discussion on Darius Miles' capital murder charges
*This story will be updated.
Five must-read stories (On3+ members only)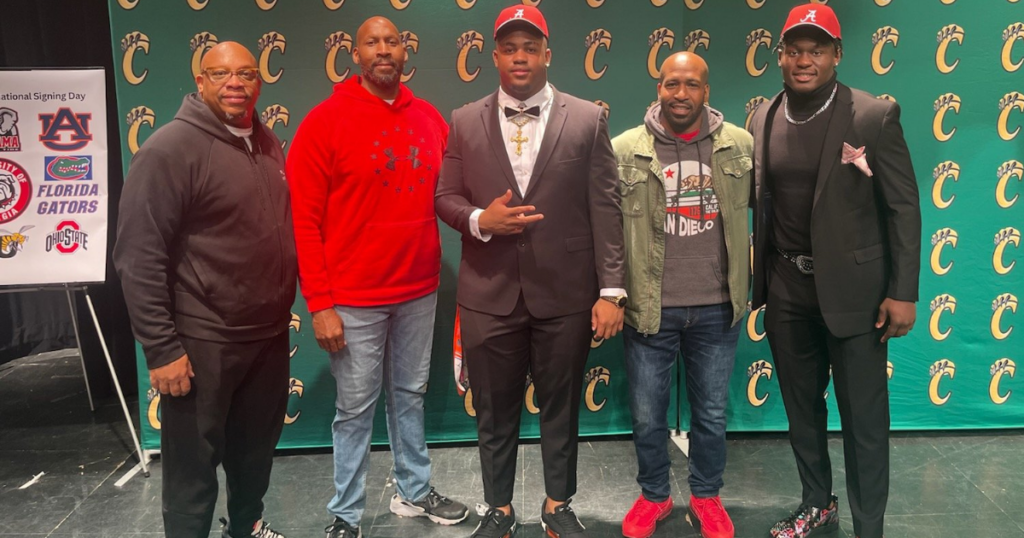 The latest on Alabama signees Qua Russaw and James Smith
Four names to monitor for Alabama's opening at defensive coordinator
Top 100 linebacker raves about new Tide assistant coach
Way-too-early offensive depth chart projections
Alabama on top for in-state recruit after Junior Day
Not a member? Join BamaInsider today!
Have you subscribed to BamaInsider.com? You can sign up now for $29.99, which gets you premium access until Aug. 31, 2023! Or, you can also get monthly access for just $9.99 per month. Get access to premium articles covering the University of Alabama athletics, recruiting content and also join thousands of Crimson Tide fans on the Talk of Champions message board! CLICK HERE!