Alabama vs. Texas: Week 2 showdown set to air on FOX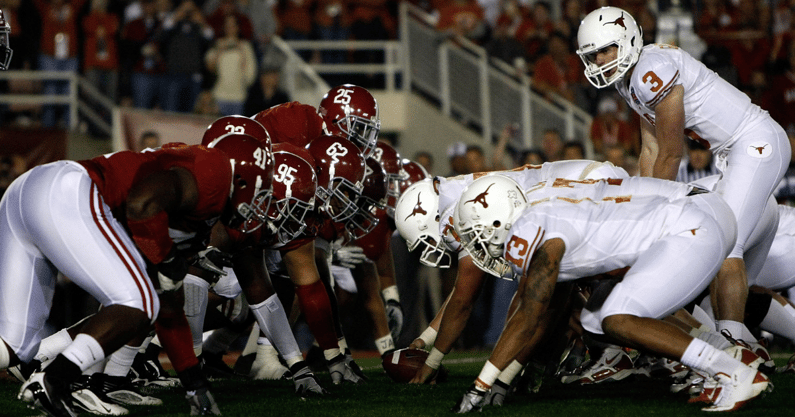 Coming into Monday, we already knew that Alabama will be on the road taking on the Texas Longhorns in Week 2 of this upcoming college football season. After an announcement made by the network on Monday, we now know that FOX is carrying that looming showdown between Nick Saban and Steve Sarkisian.
What we still don't have is a kickoff time, but these sort of premier games on FOX normally begin around 11 a.m. CT after the network's Big Noon Kickoff show. In other words, Alabama fans should expect an early start time for this one.
How will Alabama fans feel about a potential 11 a.m. kickoff? That's difficult to say, but at least it's a fun matchup between two storied programs. Plus, there will be a lot of great storylines attached to this game that should carry the excitment to a whole new level.
We've already mentioned Saban and Sarkisian facing off for the first time since the former Alabama offensive coordinator left for Austin after the 2020 season. It'll also be the first time these two teams have met on the field since the 2010 BCS National Championship Game, which was Saban's first national title at Alabama.
That still not enough for you?
Well, how about this storyline: at least three former Crimson Tide players will be taking the field for Texas. Those players include running back Keilan Robinson, tight end Jaheel Billingsley and, most recently, wide receiver Agiye Hall. And for those who don't remember, Hall didn't exactly part on good terms with Alabama fans.
Earlier this month, he had this noteworthy quote:
"One thing that really stood out is the culture," Hall said, via AL.com's Mark Heim. "Bama fans — they're not really loving, if I could say — even when you leave. Texas fans are like a family. They love you unconditionally. They want the best for you and want to make sure you're striving to be the best person you are, whether it's people in the stands, players or coaches. They're all connected, which is a good thing."
---
Are you subscribed?
Ready to get all your latest Alabama football news in one place? Become a member of BamaOn3 today. With your Bama On3/On3+ membership, you'll not only have access to the goings-on in Tuscaloosa, but you'll be able to peruse other fansites within the network to hear just how rivals are feeling about the Tide, as well. Make sure to follow along on Twitter (@BamaOn3) for all the Alabama news you need now!