Former Alabama players participating in the 2022 Pro Bowl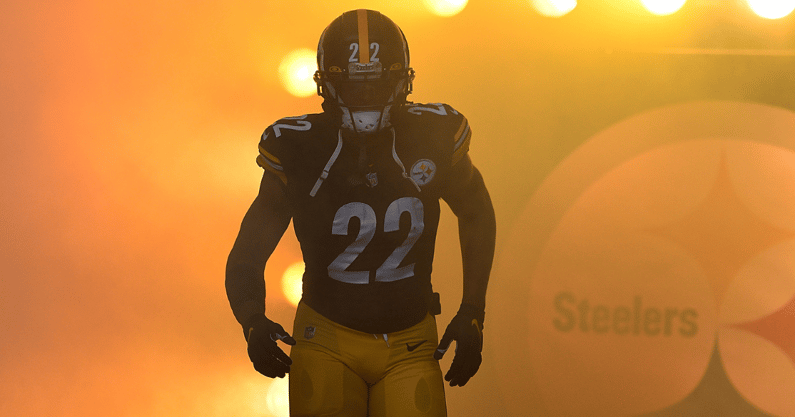 The 2022 NFL Pro Bowl is set to take place on Sunday, Feb. 6 inside Allegiant Stadium in Las Vegas. After seeing several alternates get announced, the Alabama Crimson Tide will see five of its former players take part in the star-studded event.
You'll find all five of those recognizable names below, which includes two offensive rookies who just capped off a national championship-winning season with Alabama in 2020.
QB Mac Jones, Patriots
2021 stats: 3,801 passing yards (67.6%), 22 TD/13 INT (7.0 YPA)
Summary: Mac Jones proved to be exactly what the New England Patriots needed post-Tom Brady when they selected the former Alabama quarterback with the No. 15 overall pick last April. Making the Pro Bowl — even as an alternate — is a big deal as a rookie.
Was Jones perfect in his first season? No, but he was efficient and complemented the rest of the New England roster. His 67.6% completion rate ranked No. 8 in the NFL amongst quarterbacks who started at least 9 games.
RB Najee Harris, Steelers
2021 stats: 307 carries, 1,200 yards, 7 TD, 74 receptions, 467 yards, 3 TD
Summary: The Pittsburgh Steelers didn't have a great offensive line in 2021. Several of the team's starters, including Maurkice Pouncey, David DeCastro, Alejandro Villaneuva and Matt Feiler, were no longer with the team, so significant regression was expected.
That, along with the passing game seeing a steep decline under Ben Roethlisberger, didn't stop former Alabama running back Najee Harris from having a fantastic season. Sure, the lack of surrounding talent meant a 3.9-yard-per-carry mark, but almost 1,700 total yards and double-digit scores as a rookie?
Yeah, that'll do.
C Ryan Kelly, Colts
2021 stats: 14 games played (14 starts)
Summary: Former Alabama offensive lineman Ryan Kelly has now earned his third-consecutive Pro Bowl nod with the Indianapolis Colts. That makes him one of only three centers in franchise history to achieve that feat.
After winning the Rimington Trophy and being named first-team All-American in 2015, Kelly went on to be a first-round pick (No. 18 overall) in the 2016 NFL Draft. As you can see, the Ohio native hasn't slowed down since. This season, he helped pave the way for his running back Jonathan Taylor to lead the NFL in rushing yards with 1,811.
DT Jonathan Allen, Football Team
2021 stats: 63 tackles, 10.0 tackles for loss, 9.0 sacks, 30 QB hits
Summary: Jonathan Allen has been an underrated defensive lineman since entering the NFL as a first-round pick in 2017. Now that he's wrapped up a season in which he set career-highs in sacks (9.0) and QB hits (30), the former Alabama defensive lineman has now been named to his first ever Pro Bowl.
At only 27 years old, this likely won't be his last either. He continues to make a smooth transition from Washington's 3-4 defense to the 4-3 they've fielded over the last couple of seasons.
CB Trevon Diggs, Cowboys
2021 stats: 52 tackles, 11 interceptions (142 yards), 2 TD, 21 pass deflections
Summary: Trevon Diggs was steady during his first NFL season back in 2020. The former Alabama cornerback recorded 58 tackles, 3 interceptions and 14 pass deflections. This year, Diggs took things to an entirely new level.
He led the league — by a wide margin — in interceptions with 11. Yes, you read that correctly. The NFL record, which is 14, has only been done once. The 11-INT performance was the most from a player since Cowboys cornerback Everson Walls did it in 1981.
Plus, Diggs returned two of his for a touchdown.