Auburn official visit went 'very well' for 5-star PF Kwame Evans, Jr.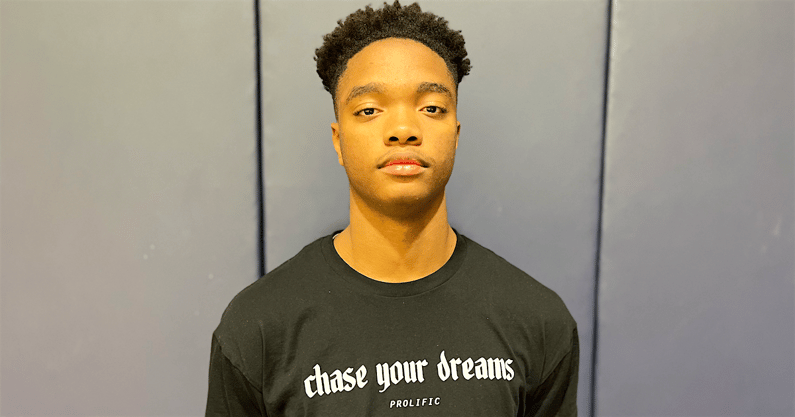 Five-star power forward Kwame Evans, Jr. took an official visit to Auburn Monday-Wednesday.
It was his first visit to Auburn and he had rave reviews.
"The visit went very well … very well," Evans said. "I really loved it here."
Evans, who is ranked the No. 4 overall recruit in the 2023 On3 Consensus, toured the campus, facilities and watched the Tigers' practice. He also met with several members of the basketball support staff.
"I came and met the team, the players, the dietician, the trainers … everybody. I even met with the athletics director (Allen Greene) and academic advisors," Evans said. "My dad and I met a lot of people and everybody was great. Everything was great.
"The people here are very nice, very welcoming. Everyone waves at you. It's a small town so everyone knows everyone. And the food is good, too."
5-star has good relationships with Pearl, Bowman
Evans, from Montverde (Fla.) Academy, spent a lot of time with coach Bruce Pearl and lead recruiter Ira Bowman.
"Coach Pearl is a good guy, an exciting guy and a genuine guy," he said. "He cares for you. He's a great coach and will make you work. Coach Bowman is a great guy, too. He's been recruiting me for the longest. He was one of the first to offer me. I really like him."
Evans' player host was freshman Chance Westry. The two already were familiar with each other.
"I hung out mainly with Chance Westry," Evans said. "He's a good guy. I've played against him and we've been cool, so that was good."
Auburn's message to Evans was simple.
"They said I can be like Jabari (Smith) and make a big impact," Evans said.
Evans already has visited Arizona, Kentucky and Oregon. He next will visit Indiana.
"I'm visiting Indiana, for sure, but I haven't set a date," Evans said.
He plans to announce a commitment "sometime during my senior year."
The On3 Recruiting Prediction Machine (RPM) currently favors Arizona at 88.2%
Evans, who is listed at 6-foot-10 and 190 pounds, is the No. 2-ranked power forward in the class and No. 1 overall recruit in Florida.