COMMENTARY: Bruce Pearl, staff are wanted, Auburn administration must take action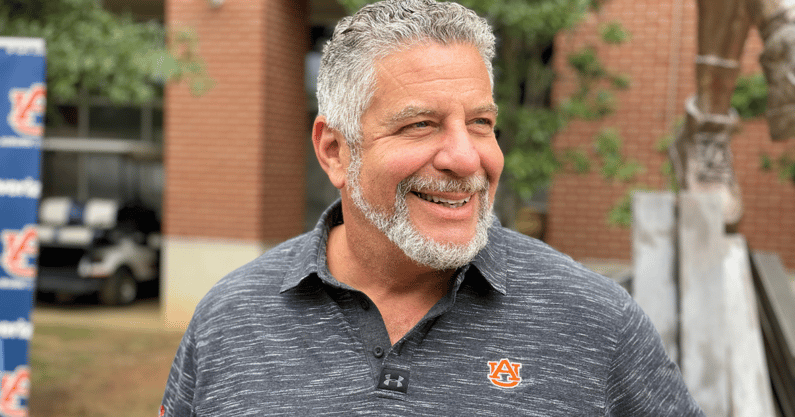 AUBURN – It was only a matter of time before suitors came calling for Bruce Pearl. After restarting his career at Auburn, Pearl was thrilled to have been given a second chance. But now, things have reached a level at Auburn that few believed was possible. And with that comes what Auburn's administration should have expected to happen eventually.
Pearl is a wanted man.
Louisville officially parted ways with Chris Mack on Wednesday. Sources tell Auburn Live that Louisville has already made it known to Pearl's camp that the Auburn head coach is a wanted man. There's no question about it. It's reported that Louisville and Mack's settlement is around $4.8 million. Louisville was set to owe Mack $12 million in buyout money, so UL saved around $7 million in that transaction.
Pearl would be a perfect fit at Louisville. He plays the style of basketball that Louisville covets, and he will go toe-to-toe with John Calipari on and off the court, evidenced by Pearl's six wins in the last 11 meetings against Calipari and Kentucky.
If not before, Auburn's administration should have walked into Pearl's office on Monday – as Auburn became the nation's No. 1-ranked team for the first time ever – and guaranteed that whatever was on Bruce Pearl and his coaching staff's immediate wishlist was going to be taken care of, and taken care of immediately. No questions asked. Men's-only facility and pay raises across the board to start.
Auburn Live wrote about the men's facility on Tuesday. And to add to that story, that topic will be discussed in the next Board of Trustees meeting on February 4. The men's-only facility is going to happen. That's one thing down. Now, it's time to talk money and future.
There's really no need to run down the litany of reasons Pearl is desired by Louisville, Maryland, or any other basketball program that may have a job opening in the coming weeks. The Tigers have won a SEC regular season championship, a conference tournament championship, made the Final Four, finished second in the league standings, and reached No. 1 in the AP poll in the last four non-COVID-impacted seasons. Auburn has 112 wins over the last five seasons. No program in the SEC has won more over that time period. And all this is happening at Auburn, a school that was lucky to get 3,000 people in the seats during games under former coach Tony Barbee.
Pearl currently makes right around $4 million annually and his contract runs through 2023-24. Rick Barnes at Tennessee makes close to $5 million. Chris Beard at Texas makes $5 million. Jay Wright at Villanova makes $6 million. That's where Pearl needs to be, at the minimum. Auburn's administration had an opportunity recently to address the pay issues, but instead, told Pearl that raises for the staff weren't going to happen at the moment. According to sources, Auburn's administration has been reluctant on addressing certain items that Pearl and Co. want when it comes to the basketball program. That simply can not continue.
Pearl and his staff aren't looking for reasons to leave Auburn, but as is true for any set of negotiations, if they aren't handled correctly, anything can happen. For Auburn's administration, it's simple: finalize the plans for the men's-only facility, give Pearl and his staff the raises that they desire, and do whatever else it takes to make sure that Pearl retires at Auburn, and a suitor never again approaches Pearl or his staff about another opportunity.
This is Auburn's moment. This doesn't have to be a flash in the pan. The administration has an opportunity to forever change the trajectory of Auburn basketball and set the program up for massive success long after Bruce Pearl retires.
If we're still discussing any of this in another week or two, if promises and guarantees haven't been made, then there's a real problem. The ball is in the Auburn administration's court. Let's hope they don't drop it.