DT Enyce Sledge visits Auburn, announcing college choice on Tuesday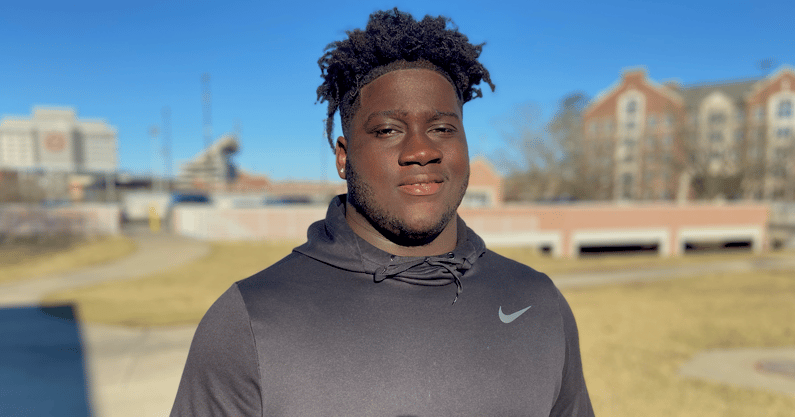 Defensive tackle Enyce Sledge took an official visit to Auburn this weekend and now is set to announce his college choice.
Sledge, from Neville in Monroe, La., arrived in Auburn on Friday and stayed until Sunday. His mother was with him on the visit.
"It was great. I enjoyed it," Sledge said. "What stood out to me is how they cared about the person over the player on and off the field.
"I liked everything. I enjoyed meeting with the coaches. Off the field, away from the facilities, they are cool, but when they get back to the facility, it's time to work. That's what stood out to me."
Sledge could fill need at Auburn
Sledge was particularly impressed with defensive line coach Nick Eason.
"I like him. I love him," Sledge said. "He's a great man and a great coach. It shows why their defensive line was so successful this season. It shows the amount of sacks they had this season."
Sledge, who was hosted on the visit by defensive lineman Marcus Harris, sees a need at Auburn, one that he could fill.
"They need some big guys who can play and are very physical," Sledge said. "They think I can fit and I can be successful here at Auburn."
Wednesday is decision day for Sledge
Sledge is heavily considering Auburn. He lists the Tigers in his final group along with Baylor, Oklahoma State, Texas Tech and Indiana.
"All of my schools are at the top," Sledge said. "Auburn is in the mix. Right now it's wide open. It's going to be very hard. All schools have great facilities and great coaches, but in the end, it's going to be very hard. I wish I could pick all of them.
"What is most important to me is which school showed who cared about the person over player, who showed how I fit in their scheme and showed how they really wanted me there."
Sledge plans to announce his choice Tuesday at 1 p.m. CT.