Where Auburn commits are playing this week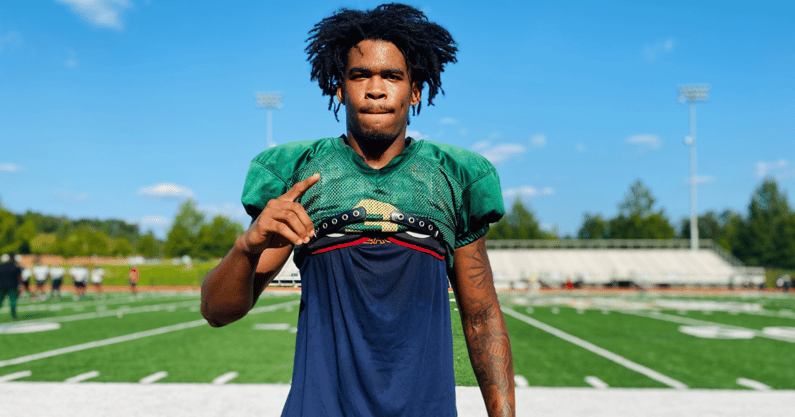 It will be another busy week for those of you wanting to keep track of Auburn's current 2023 and 2024 football commits.
To assist you, here's a look at who they'll be facing …
(Note: All games Friday unless otherwise noted)
–Terrance Love, S, Fairburn (Ga.) Langston Hughes: Langston Hughes (4-0) plays at Douglas County (3-1), 6:30 p.m. CT. Love has 16 tackles, including eight solos, and one pass breakup. On offense, he has three receptions for 90 yards and a touchdown. Douglas County averages 40 points a game and should test the Auburn verbal. Douglas County quarterback Sire Hardaway has thrown for 1,328 yards. Receiver Deuce Alexander is committed to Wake Forest.
–Jeremiah Cobb, RB, Montgomery Catholic (Ala.): Montgomery Catholic (5-0) plays at Pike (Ala.) Liberal Arts, 7 p.m. CT. Cobb has 68 carries for 849 yards and 15 touchdowns — and nine receptions for 174 yards with four touchdowns. Pike is winless (0-4) and allows 40 points a game so don't expect Cobb to play a full four quarters. That has been the case for Cobb all season as his team has routed every opponent. He nonetheless is having the best statistical season of all the Auburn commits.
–Adam Hopkins, WR, Thomasville (Ga.) Thomas County Central: Thomas County Central (4-0) at Tallahassee (Fla.) Godby (0-4). Kickoff is 6:30 p.m. CT. Hopkins has 10 catches for 184 yards this season.
–Jamarrion Harkless, DT, Lexington (Ky.) Frederick Douglass: Frederick Douglass (5-0) plays at Scott County (Ky.), which is 4-0. Kickoff is 6:30 p.m. CT. Harkless leads a defense that allows just under 6 points a game.
–Daquayvious Sorey, WR, Chipley (Fla.): Chipley (4-0) at Freeport (Fla.). Kickoff is 7 p.m. CT. Sorey has 20 receptions for 401 yards and six touchdowns. He's also rushed for 68 yards on four carries. Freeport is 2-2 and allows 31 points per game.
–Wilky Denaud, Edge, Fort Pierce (Fla.) John Carroll. John Carroll (3-0) plays host to Orlando (Fla.) Bishop Moore (2-2). Kickoff is 6 p.m. CT. Denaud leads a stout John Carroll defense that gives up only 8 points a game.
–Bradyn Joiner, C, Auburn (Ala.): Auburn (5-0) plays host to Birmingham (Ala.) Ramsay, which is 4-1. Kickoff is 7 p.m. CT. Joiner, Auburn's first commit in the 2023 class, starts at tackle. Auburn High averages 36 points a game.
–Jacorious Hart, CB, Auburn (Ala.) Loachapoka: Loachapoka (5-0) is off. Last week, Hart had an interception and returned it 92 yards for a touchdown. He also had a 30-yard touchdown reception.
–Ashley Williams, Edge, Zachary (La.): Zachary (2-1) is off.
–Gernorris Wilson, OT, Lakeland (Fla.): Lakeland (3-0) is off.
Here are the 2024 Auburn commits
-2024, Adrian Posse, QB, Miami (Fla.) Edison: Edison (1-2) plays at Tallahassee (Fla.) Rickards is 1-3. Kickoff is 6 p.m. CT. Posse transferred to Edison before the season and has not played as of last week as he awaited approval from the school board regarding his transfer. He committed to Auburn during Big Cat Weekend.
-2024-A'Mon Lane, CB, Moody (Ala.): Moody (5-0) plays at Shelby County (Ala.), which is 3-1. Kickoff is 7 p.m. CT.