With stock soaring, emerging LB plans to visit Auburn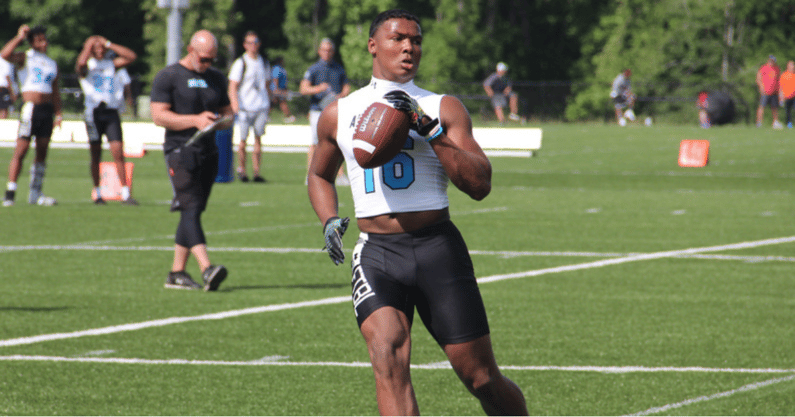 When 4-star Auburn linebacker target Arion Carter of Smyrna (Tenn.) committed to Memphis back in July, he probably could not have fathomed what would happen to him just two months later.
After senior highlights came out, offers came in.
Lots and lots of offers. And from high-profile programs.
According to On3's Chad Simmons …. "things have exploded over the last six days though, with Carter pulling in seven Power Five offers, including Auburn, Alabama, Kentucky, LSU, Michigan, Tennessee and USC."
Wednesday, more offers arrived as Florida and Oregon joined the club.
"It's been a blessing, first and foremost, and it's been surreal seeing the opportunities that await for me that I could take advantage of," Carter told Simmons.
Carter, the No 7 recruit in Tennessee for On3, visited Alabama last weekend. This weekend, he plans to attend the Florida-Tennessee game in Knoxville, Tenn.
Then?
According to On3's great reporters in the Vols market, Carter will be at the LSU-Auburn game at Jordan-Hare Stadium on Oct. 1.
"As of now, I'm still very committed to Memphis," Carter told Simmons. "I think I'm just exploring my options and seeing what every other school has to offer. Overall in the end, I'm going to find the school that is really home to me and will give me the best opportunity on and off the field in the long run."
A few things to know about Carter …
-It sounds like playing early will be a significant factor in his recruitment.
-Academics also are quite important. He wants to be a doctor.
-He plans to take multiple official visits.
"If I end up going to a school, and it feels like home, and a place I really want to be, and it meets my criteria overall — then I'll commit there," Carter said. "But I want to take as many visits as I can."
The bottom line: Carter's recruitment is just getting started.
Auburn Live hopes to catch up with him in the very near future.
WATCH HIS HIGHLIGHTS: http://www.hudl.com/v/2Hubwg