'A dream come true': 2023 ATH Misun Kelley commits to Clemson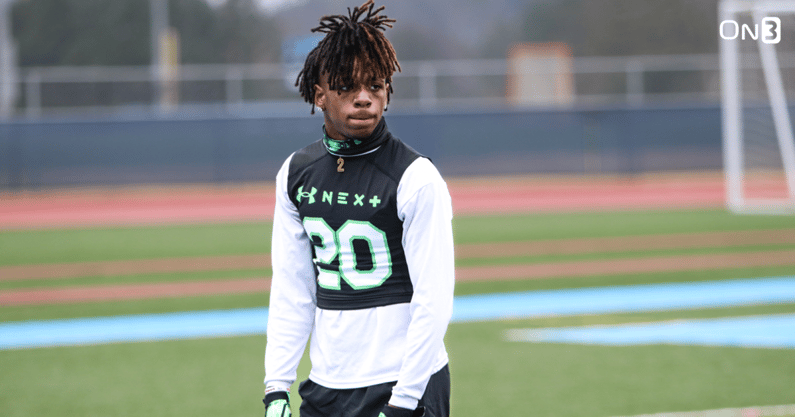 Central (S.C.) DW Daniel cornerback Misun Kelley quickly fell in love with the idea of playing for Clemson. On Saturday, the three-star cornerback announced his commitment to the Tigers.
Kelley was committed to Virginia Tech early in the fall. He decommitted from the Hokies about a month ago. Clemson quickly started making contact.
Kelley began feeling like Clemson was the place for him during those initial conversations and early interest. He was simply waiting on an offer.
Once the Tigers offered a few weeks ago, Kelley took his time to make sure he wasn't rushing before making his decision solid.
"I've been thinking about it for a while," Kelley told On3. "I knew they were going to offer, I just didn't know when. I've always been thinking about it I'm 100 percent sure that this is the place that I want to be".
There were a few key factors that Kelley just couldn't ignore.
The first one was the distance. Clemson is 10 minutes from Kelley's high school. He's close to his family. Kelley grew up wanting to play for Clemson. Representing his hometown program is a bit of motivation for Kelley.
"It's close to home, I can go and see my mom whenever I want to," Kelley said. "She's someone I really love. It was a dream come true…It's a lot of motivation. I'm right here."
Kelley also feels there's an opportunity for early playing time at Clemson.
"I feel like I can play there early as a freshman," Kelley said. "I'm not saying I'd start, but I feel like I can get playing time really early."
The Clemson culture a good fit for Misun Kelley as well
Kelley has also taken a lot of stock in the Clemson culture. The coaching staff has made an impression as good people.
How Clemson treats people is one thing that stood out to Kelley from the start.
"He's a pretty cool coach (Dabo Swinney)," Kelley said. "I like how he runs things and treats his players. I like how all the coaches are over there."
Kelley considers himself a hard worker. He feels a good fit at Clemson.
"They're getting a hard worker and a grinder," Kelley said. "I feel like I'm going to always work hard to get better, pay attention and be a good person.