Clemson outlasts Penn State in ACC/Big Ten Challenge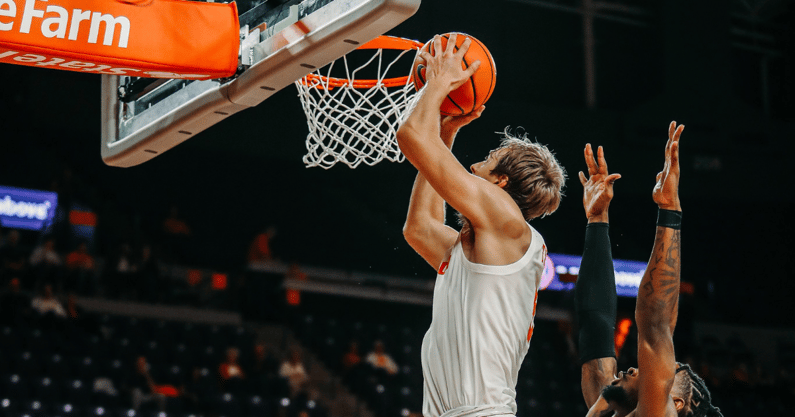 Clemson point guard Chase Hunter has been the Tigers' best player all season, but with the junior struggling Tuesday night against Penn State, other veterans stepped up.
Upperclassmen Hunter Tyson and PJ Hall each topped the 20-point mark and made critical plays late to lead Clemson to a 101-94 double-overtime win over the Nittany Lions in the ACC/Big Ten Challenge.
Hall finished with 22 points in only 24 minutes, while Tyson had 24 points and 9 rebounds in 46 minutes.
With the win, Clemson improves to 6-2 on the season. Penn State falls to 6-2 with the loss.
"Just really proud of our kids. … This was hard-fought against a very good team." Clemson coach Brad Brownell said. "They're going to win a bunch of games. This was fantastic. Appreciate everybody that came out. It was a big win."
Clemson trailed 35-29 at halftime and was down by as many as 10 points late in the first half.
However, the Tigers went on a 13-2 run to close the first half and open the second half.
Tyson was key to the turnaround, as he scored all 24 of his points in the second half.
Hall spent much of the second half on the bench but played the majority of the two overtimes, finishing with 11 points just in the two overtime periods.
"Great to see PJ play the way that we know he can. Just happy for him — a young man that's working as hard as he is. He's got great hands and touch and he was a difference maker," Brownell said. "And then the leadership and toughness and will to win inside Hunter Tyson is part of the reason why we won. He wouldn't let our guys lose."
Clemson nearly won the game in regulation, but missed free throws allowed Penn State to battle back and bank in a 3-pointer in the final seconds to send the game to overtime.
However, the Tigers were able to bounce back in overtime and earn a big win, despite Hunter being out of the game after fouling out. He was 1-for-12 of the field before fouling out early in the first overtime. Freshman Josh Beadle played well after he was forced to the bench.
"It's hard to win like that after losing that lead and Chase having a tough game," Brownell said. "He's played great all year but he didn't play as well tonight. Was just a really good team win. We had a bunch of guys step up."
Up next, Clemson will host Wake Forest on Friday in its ACC opener. Penn State will host Michigan State next Wednesday in its Big Ten opener.