Analysis: What does four-star LB Jamal Anderson bring to Clemson?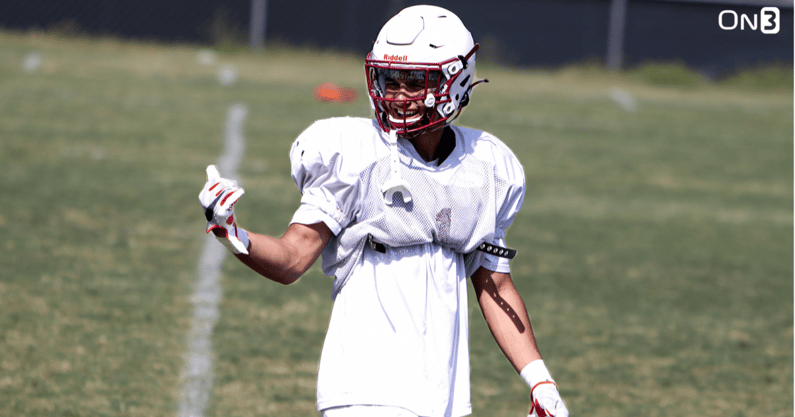 Hoschton (Ga.) Mill Creek four-star linebacker Jamal Anderson is a Clemson commit. What does that mean? The Tigers have filled a potential hole that could be left by star linebacker Trenton Simpson.
Simpson is a potential high-round draft pick heading into his third season as a starter. Anderson fits the mold.
At 6-foot-3 and 200-pounds, Anderson could fit the role Simpson plays for the Tigers. Anderson does not have the weight of Simpson at the same point, but the skillset is similar. He is the No. 100 overall prospect in the On300.
Anderson plays on the edge of Mill Creek's defense. He can also cover. There are plays in his highlights where he's able to carry coverage with a slot on a wheel route.
Anderson isn't nervous in the open field like bigger linebackers can be sometimes. He had the speed to recover after initially being beaten. Anderson is big enough to deal with the emerging super slots of the world. He faced off with Georgia signee Oscar Delp last season and looked like a solid match-up for the former four-star.
He earned a pass break-up to close the rep. Anderson has a natural feel for what offenses are trying to accomplish. He quickly checks his keys and then makes moves to defend. Anderson also is very nuanced already.
A play stood out while defending a screen, he sucked outside to defend the edge while playing his coverage responsibility of the running back. Anderson had the presence to take a peek at the quarterback, he stopped his feet and stepped inside of the play's leverage and made a stop after a short loss rather than a first down.
He can play in traffic as well. Anderson picks his way through gaps well. He will only get better at that as he adds size and strength. He can add some value as a pass rusher as well. The length is there as well as the speed. Running backs and unsuspecting tackles could struggle with him on any given down.