3 position battles that could determine Clemson, Georgia outcome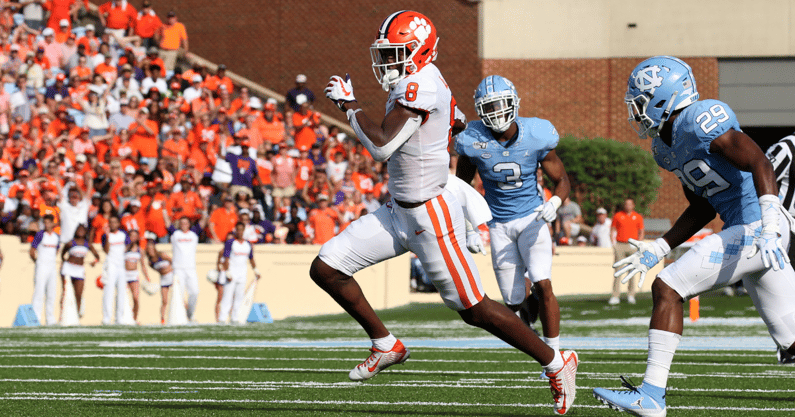 CLEMSON — College football season has arrived. That means the kickoff between Clemson and Georgia will be here shortly. This will be a game filled with top-notch matchups.
Blue-chip talent, elite coaching staffs, and a pair of Metro Los Angeles quarterbacks will take the stage at Bank of America Stadium on Saturday night when these two college football powerhouses meet.
In this dynamic contest, the margins appear to be razor-thin. All signs point to this being a tightly contested game for 60 minutes. Who will win out?
ClemsonSports.com is taking a closer look at the personnel matchups that could determine the ultimate outcome.
Clemson pass rush vs. JT Daniels, Georgia o-line
After the loss to Florida, Kirby Smart and Georgia inserted USC transfer JT Daniels into the starting lineup at quarterback. This change led to a 4-0 finish where the Bulldogs averaged 37.25 points per game and posted 7.51 yards per play.
Daniels threw for over 400 yards twice in two games and allowed Georgia to stretch the field vertically while defenses still had to worry about the power game with Georgia's stable of blue-chip running backs. This personnel move seemed to unlock the Bulldogs.
However, Daniels did take some risks and Clemson could take advantage on Saturday night.
The quarterback had a sack rate of 7.75 percent which would've been one of the highest in the SEC last season. Meanwhile, Daniels took a ton of chances with his arm. Over 13 percent of his throws ended with the ball being intercepted or the defense recording a pass break up. Clemson should have turnover play opportunities.
Last season, the Tigers led the ACC and ranked fifth nationally in sack rate (11.23%) and did most of that work without the defensive line recording a bunch of sacks. That should change this season.
The Tigers could possibly create consistent pressure, and that could lead to a potential game-changing turnover or two.
Clemson wideouts vs. Georgia secondary
With the return of redshirt junior Justyn Ross, Clemson feels great about their standing at wide receiver. There is a chance that this position unit could become one of the strengths of the team.
"What we have in this room right now is very talented and is very special," sophomore quarterback D.J. Uiagalelei told the media on Monday. "I think definitely this receiver room, it can be one of the best ever to come through here."
In the matchup against Georgia, the Tigers will be facing a banged-up secondary. West Virginia transfer and 2020 All-American Tykee Smith could miss Saturday's game. Meanwhile, Georgia is breaking in new starters at both cornerback spots. Clemson transfer Derion Kendrick is expected to fill one of them.
All eyes will be on Ross, but the difference could be the next guy. If Ajou Ajou, Joseph Ngata, or E.J. Williams can step up and take advantage of an unproven secondary, that could mean great things for the Tigers.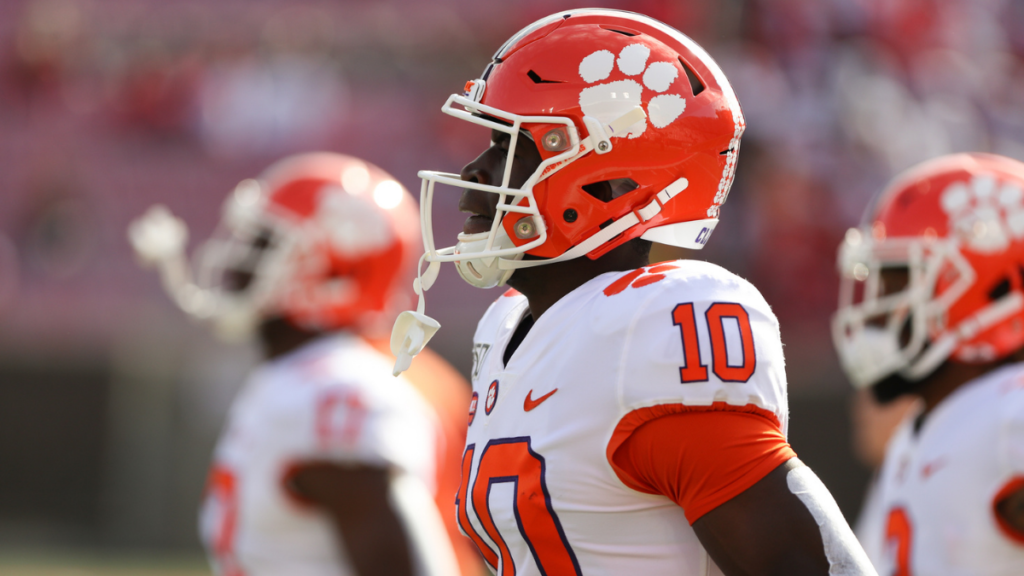 Ground battle
In last year's loss to Notre Dame, Clemson only rushed for 34 yards. In last year's postseason loss to Ohio State, Clemson only rushed for 44 yards.
Noticing a trend?
With some new pieces on the offensive line and some questions about how the running back position will look, there are some doubts about Clemson's rushing attack entering the season. Going up against a Georgia defense is not something offensive coordinator Tony Elliott likely wants to see to begin the year.
Over the last two seasons, UGA has ranked in the top-two nationally in yards per rush allowed. It can be very hard to establish the ground game against the Bulldogs, but Clemson must find a way.
Some designed quarterback runs with D.J. Uiagalelei could be the ticket for Clemson this weekend. The Tigers need balance so Georgia's potent pass rush isn't allowed to pin their ears back for most of the night.
Clemson must stay out of obvious passing downs as much as possible.