South Carolina stuns Clemson, ends streak against Tigers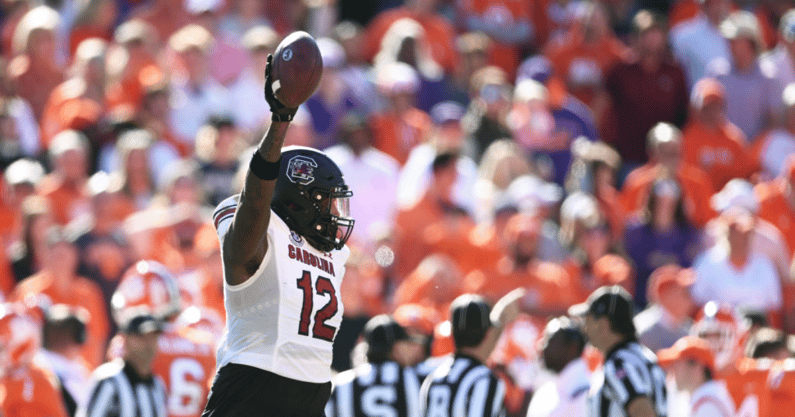 Clemson had won 40 straight home games and had seven consecutive wins over rival South Carolina entering Saturday's matchup with the Gamecocks.
Both of those runs came to a stunning end Saturday afternoon at Memorial Stadium.
South Carolina rallied from an early 14-0 deficit to beat Clemson 31-30.
The loss is Clemson's first home loss since 2016. The Gamecocks earned their first win over Clemson since 2013.
"Been a long time. Not a feeling that we've had in a long, long time. That's our reality today," Clemson coach Dabo Swinney said. "You've gotta congratulate South Carolina. They earned it. Did a heck of a job… they flat out earned it."
Clemson's passing attack was nonexistent on Saturday, and the Tigers lost, despite rushing for 237 yards.
DJ Uiagalelei completed only 8 of 29 passes for 99 yards, with one touchdown and one interception. Clemson had 13 passing yards in the second half.
"We had really poor field position a good amount of the time… and then we had some missed plays, didn't get any rhythm, had some huge drops, and then turnovers," Swinney said. "Really, really frustrating, for sure. We didn't do much good there."
On the other hand, the Gamecocks struggled to run the ball, but Spencer Rattler and his receivers made play-after-play in the passing game.
Rattler passed for 360 yards and two touchdowns, with the biggest five yards of the game coming on 3rd-and-5 and about a minute remaining. Rattler found Antwane Wells for a 5-yard gain to put the game away.
Wells was Rattler's favorite target all afternoon, finishing with nine catches for 131 yards and two touchdowns on 10 targets.
Clemson lost, despite star running back Will Shipley rushing for 132 yards and a touchdown while averaging nearly 9 yards per carry.
The loss likely ends Clemson's chances of the College Football Playoff. The Tigers will play in the ACC championship next weekend in Charlotte.