Clemson Sports Show: Tigers players feel optimistic following bye week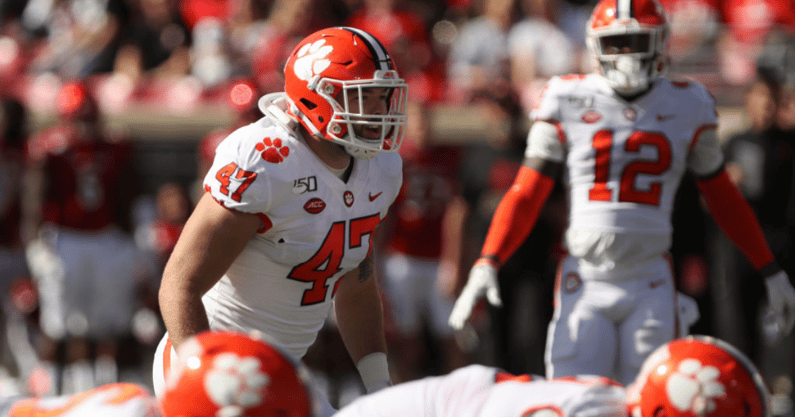 In his six-year collegiate career, James Skalski has not been used to losing too much.
Since arriving in Clemson in 2016, Skalski has been a part of two teams that have won national championships. Prior to this season, the Tigers had won at least 10 games in each of the six years Skalski has been there.
This season, however, is not comparable to the previous ones.
Clemson is still trying to find their rhythm as they've lost two games already, the most Skalski has ever lost in a single season. They have also been unranked the past two weeks, according to the AP Top 25 Poll.
But don't tell Skalski the Tigers should not be in the top 25. On Monday, following some time away with his family thanks to a much-needed bye week, Skalski told reporters that he feels a "little disrespected" with Clemson being unranked.
D.J. Uiagalelei, Jordan McFadden, and others did not use that same vocabulary, but they also believe the team is better than their record indicates.
Uiagalelei even went as far as to say that he thinks Clemson's offense is "very close to exploding." There are some issues that Uiagalelei knows he needs to clean up, but the feeling is that the Tigers are close to getting to the next level.
In this latest episode of the Clemson Sports Show, Joseph Hastings and Matt Connolly discuss what they heard from the players on Monday. They highlight what Skalski and Uiagalelei told the media, and share their reactions to those comments.
Also, keep listening for a quick breakdown on what Joseph saw from 2022 wide receiver commit Adam Randall on Friday night. He was in attendance for Randall's game against Hartsville, and discussed what stood out to him the most about that performance.
There's also another recruiting discussion on the five players believed to be most wanted by Clemson's staff in the 2022 cycle. Among those listed were Andre Greene Jr. and Trevor Etienne, the younger brother of former Tiger Travis Etienne.
Check out what Connolly and Hastings had to say by listening to them on the Clemson Sports Show podcast. You can find us on Apple Podcasts HERE, or Spotify HERE.
If you'd like to visually see the show, be sure to click on the play button below.