Why Christian Wilkins would have loved being at Clemson this spring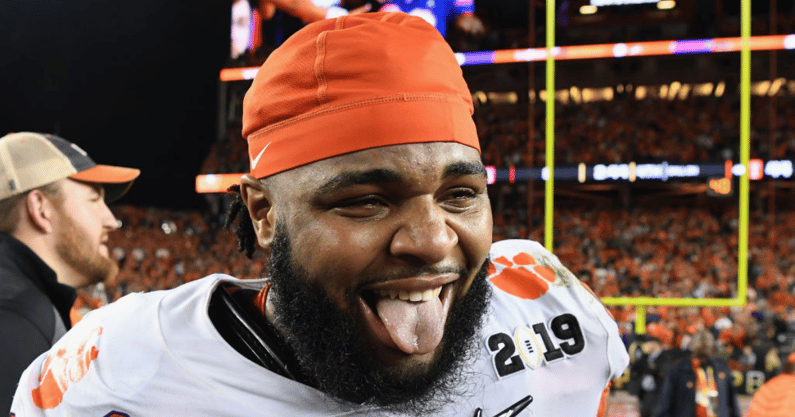 CLEMSON — Christian Wilkins lobbied to line up all over the field during his time at Clemson.
The current Miami Dolphins defensive lineman played defensive tackle, defensive end and running back in the jumbo package while playing for Dabo Swinney's Tigers. But according to Wilkins, he could have starred anywhere on the field — even at quarterback.
With the injuries Clemson dealt with this spring, Wilkins would have gotten his wish to play just about anywhere.
The Tigers had 21 players out this spring at various positions due to injuries.
"Christian Wilkins' dream. He'd have been lobbying big time to play with every group at a different position today," Swinney joked following a practice this spring. "We're trying to evaluate the guys we need to evaluate and not get frustrated with a linebacker walk-on playing corner."
As Clemson moves into the summer, the first order of business is getting healthy.
The Tigers had a successful spring, but some of the players who needed the work were unable to get it.
"It's like minor league baseball. … You've got what you've got. We've got a lot of guys that need work, but you've gotta put 11 out there," Swinney said. "We've got linebackers playing corner. We've got a little bit of everything just so we can get the practice in. It's like minor league. … We've gotta get reps. We've gotta put a team together so we can play games."
While the spring was frustrating from an injury standpoint, most everyone should be back for the fall. That has Swinney excited heading into 2022.
"We've just gotta stay healthy. That's really it," Swinney said.
Injured Clemson freshmen doing well
While most of the Clemson players out this spring were recovering from injuries from last season, there were also a couple of new injuries, as well.
Freshman receiver Adam Randall tore his ACL during spring practice, while freshman cornerback Jeadyn Lukus injured his shoulder.
"Both of those guys are doing great. And the rest of the guys – I think we had 21 out for the spring game – but they were all season guys coming off of season injuries and surgeries and postseason surgeries. They're doing well," Swinney said. "We're in a really good spot right now, so hopefully we can build on that."
Clemson had Summer 1 begin on Monday and will start summer workouts early next month.
"The 23rd I think most of our guys will be back in here kind of getting back into the offseason program," Swinney said. "I'd say by June 1 we'll pretty much have everybody full-go outside of just a couple of guys."