Former Clemson linebacker joins Oklahoma staff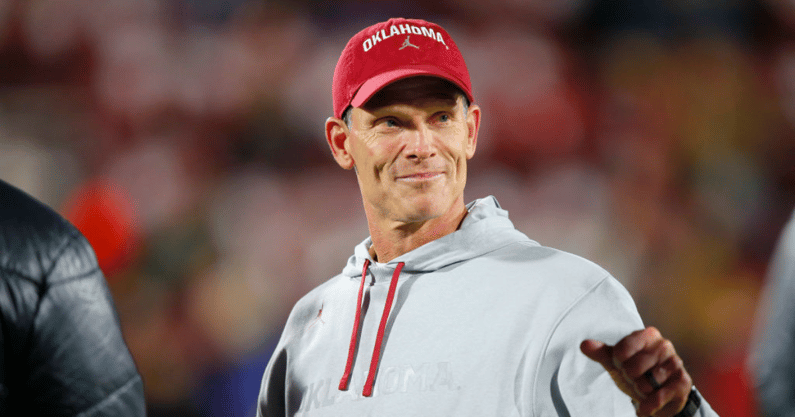 Former Clemson linebacker James Skalski is reuniting with his former coach.
Skalski has joined the Oklahoma coaching staff, he announced on social media Sunday evening.
A source told Clemson Sports that Skalski will work as a defensive grad assistant.
Skalski will work for Sooners head coach Brent Venables, who was his position coach and defensive coordinator at Clemson. Skalski played for Venables from 2016-2021.
The former first-team All-ACC selection spent six seasons at Clemson, before signing with the Colts as an undrafted free agent in 2022.
Skalski is someone who was often described as a coach on the field during his time with the Tigers.
He was in charge of making defensive calls during his playing days, as well as making sure everyone was lined up and in the right position.
The Georgia native earned All-ACC honors in both 2020 and 2021.
Skalski is joining an Oklahoma coaching staff that has several assistants who have ties to Clemson.
Ted Roof is the defensive coordinator for the Sooners, after working with Venables as an analyst at Clemson.
Todd Bates is the associate head coach, co-defensive coordinator and defensive tackles coach at Oklahoma. He was previously the defensive tackles coach at Clemson.
Miguel Chavis is over the Sooners' defensive ends. Chavis played for the Tigers and was also in a defensive player development role at Clemson.
Thad Turnipseed played a big role in helping Dabo Swinney off the field at Clemson, serving as the Tigers' Director of Player Development, Freshman Transition and External affairs. He is currently the Executive Director of Football Administration at Oklahoma.
Former Clemson player Xavier Brewer is a senior defensive analyst for the Sooners.
As for James Skalski, he should have a chance to move up as a coach after an exceptional college career in which he excelled at out-smarting opponents and being in the right spot.
Skalski made 310 tackles during his time with the Tigers and was twice named a team captain.
He recorded 20.5 tackles for loss while appearing in 69 games, with 38 starts.
Skalski is the only player to ever appear in five ACC championship games, and he not only appeared in them but helped the Tigers win all five.
Clemson reached the College Football Playoff in five of Skalski's six seasons, winning the national title in 2016 and 2018.
He was able to play at Clemson for six years due to redshirtting and appearing in four games in 2018, as well as using his COVID-19 year from the NCAA.