Coveted 2023 safety Robert Billings commits to Clemson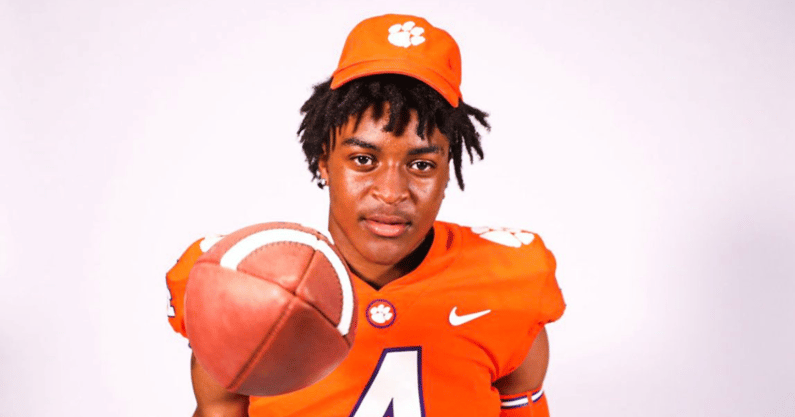 Clemson stayed consistent in recruiting Alpharetta (Ga.) Milton safety Robert Billings. The Tigers' persistence won over the On3 Consensus three-star safety.
Billings is the 18th commit for Clemson in the class of 2023.
"It was just the way that they recruited me," Billings said. "They never stopped recruiting me. With some schools, the connection and communication fell off. Clemson never stopped. I went on an official and that really helped me get to know some of the staff, some of the commits and some of the players on the team. They didn't want me to camp, they already knew the skillset and ability that I brought to the table."
Billings was also on campus for Clemson's cookout on Monday. Coincidently, the visit didn't need to convince him. He was all Clemson going into the visit. Connections strengthen between the official visit and the cookout.
"It kind of helped me gauge if I made the right decision," Billings said. "When I was there with all the commits, it felt like a family and a brotherhood. We're a deep class. I feel like me, Avieon Terrell, Branden Strozier and Kylan Webb can make an impact in Clemson's secondary."
Robert Billings latest in the Georgia pipeline to Clemson
Billings is the ninth commit from the state of Georgia to land with Clemson. The closeness in geography and connection played a factor for Billings.
"It's close to home," Billings said. "We play against Dee Crayton and those guys this year. We're pretty close. We talk about that stuff all the time. It's nice to know that we don't have to go too far. We can play football close to home."
Billings' recruitment is wrapped up. As a result, he is free to focus on winning a state championship at Milton.
"It feels good to get my recruitment done," Billings said. "Now, I can focus on my team and getting back to the state championship for my senior year."