Four-star ATH Ronan Hanafin commits to Clemson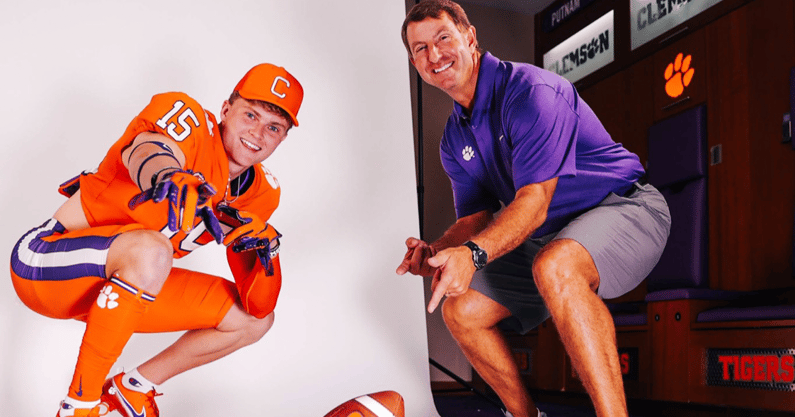 Clemson has added the pledge of four-star athlete Burlington (Mass.) Buckingham Browne & Nichols School Ronan Hanafin.
Hanafin is the No. 262 overall prospect in the On3 Consensus rankings. He is Clemson's 20th commit in the class of 2023.
Hanafin is a two-way star. He has built bonds with both Clemson's defensive staff as well as wide receiver coach Tyler Grisham.
It is likely that Hanafin will end up playing on the offensive side of the ball.
"Early on it was either they wanted me for a linebacker or safety position or a wide receiver," Hanafin said in a previous interview. "Now, they can kind of see me going both ways. They think I can play on both sides of the ball for their team."
Clemson impressed Ronan Hanafin early on
Clemson has been like family for Hanafin since his first visit to campus back in April.
"It went very well, we had a great time," Hanafin said in a previous interview. "It is a great, amazing school and I loved to get down there. Everyone treated us like family. It was the coaches, the whole staff and the players. It was cool getting down there for the first time."
Clemson's head coach Dabo Swinney's personality immediatly resognated with Hanafin.
"He's a really great guy," Hanafin said of Swinney after his first visit. "He's just very genuine and down-to-Earth and he's a great coach."