Brad Brownell updates status of Clemson star PJ Hall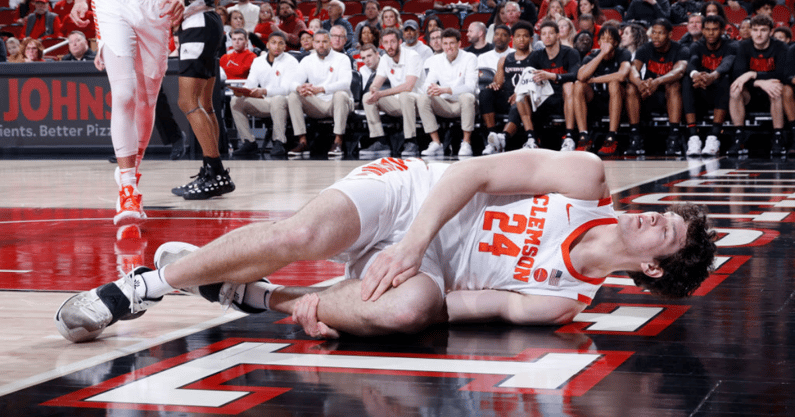 CLEMSON — Brad Brownell spoke Monday morning on the ACC coaches weekly teleconference and provided the latest on star forward PJ Hall and his foot injury.
As we reported earlier Monday morning, Hall's x-rays were negative, but Clemson is doing some further testing before clearing him to play.
Here is what Brownell said about Hall and his status moving forward:
"I don't have a lot of updates on PJ. The x-ray was negative, so that's good. But he's still doing medical testing today," the head coach of the Tigers said. "In terms of availability for Wednesday, we'll have to wait and see. We were off yesterday, so no practicing or anything like that, so wait and see on that."
Hall leads Clemson in scoring, averaging 15.5 points per game.
Clemson is currently 12-15 (4-12) with four regular-season games remaining.
SIGN UP FOR A 7-DAY FREE TRIAL FOR PREMIUM ACCESS TO CLEMSON SPORTS
Hall has been battling the foot injury all season, and we asked Brownell if there has been any talk of shutting Hall down and letting him rest with only a handful of games left.
"Yea, a little bit. I mean we certainly have talked about it," Brownell said. "But he wants to play. And the doctors have said he's OK to play. He just doesn't need to play every day, right? The cumulative effect could give him more problems. And obviously there's always a chance that something could happen. But I don't think it's been a situation where we've just needed to shut him down. He rarely practices. If things are good he practices 30 minutes the day before a game. That's about it. Some games he doesn't. We'll see. But certainly we've talked about all of it."
Clemson has dropped six straight games and 10 of its last 12 as the Tigers prepare to host Wake Forest on Wednesday.
The Demon Deacons (21-7, 11-6) have been one of the most surprising teams in the ACC this season. Tip off from Littlejohn Coliseum is set for 7 p.m.
Clemson coach Brad Brownell talks PJ Hall injury, previews Wake Forest