Tigers Today: Clemson extends offer to 2023 four-star wide receiver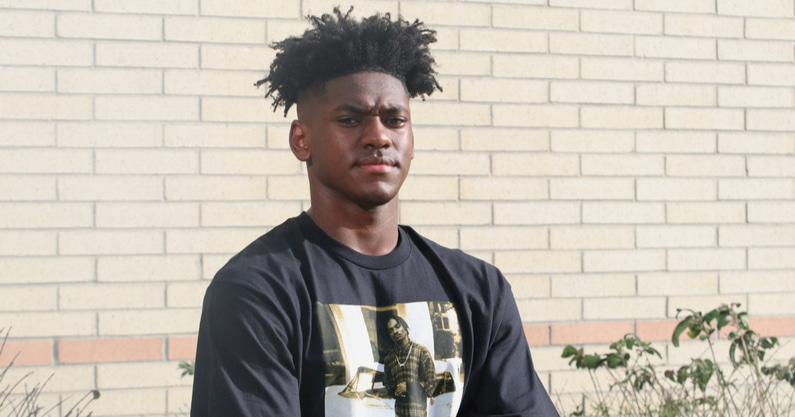 Good morning, Clemson fans, and welcome to Tigers Today. Football will always be our focus, but every day we'll cover news, notes and analysis from across Tigers sports. Join us each morning to get caught up on everything you missed in the world of Clemson football, recruiting, basketball and more in Tigers Today.
Clemson extends offer to 2023 four-star wide receiver
Only a day after Clemson made the top 12 schools for 2023  four-star wideout Christian Hamilton, the Tigers have entered the recruitment of another highly-touted receiver in the class.
They officially extended an offer to four-star receiver Noah Rogers on Wednesday night. The No. 52 prospect in the nation per the On3 Consensus, a complete and equally weighted industry-generated average that utilizes all four major recruiting media companies.
Rogers is also the No. 1 overall recruit out of the state of North Carolina and a top-10 receiver. On3's rankings slate him slightly higher in the national rankings, placing him as a top-40 prospect and the No. 5 overall receiver.
Clemson was not the only school to enter the recruitment of the 6-foot-2, 180-pound star. Ohio State made an offer earlier in the day. As a junior this season at Rolesville High School, he Rogers tallied 70 receptions for 1,432 receiving yards and 22 touchdowns.
The On3 Recruiting Prediction Machine (RPM) has North Carolina State leading in Rogers' recruitment at 57%. North Carolina sits at No. 2 for the four-star on the RPM with a 23.1% chance.
Tigers to make multiple stops at the school of 5-star QB Arch Manning
Arch Manning is one of the most sought-after football players in recent memory.
Manning is just one of four recruits to be labeled as a Five-Star Plus+prospect, meaning he's a five-star on all four major recruiting media services. He's also the consensus No. 1 overall junior in the nation.
With the contact period opening back up on Friday, expect for a swarm of college coaches to stop by Isidore Newman School this month. They will be unable to interact with Manning in person, however, due to NCAA rules.
Clemson Sports has confirmed Clemson is one of the programs that will be stopping by soon. Recruiting reporter Joseph Hastings took a look at what the coming weeks look like for Manning and the Tigers.
Where Clemson ranks in way-too-early top 25s for 2022
Clemson's streak of six consecutive College Football Playoff appearances came to an end this past season as the Tigers finished 10-3, but several national outlets expect Clemson to start a new streak in 2022.
Even though the 2021 college football season just ended, polls for next year have already started coming out.
Clemson's projection is all over the place with some expecting the Tigers to be right back in the top 4 next season. Others have Clemson inside the top 15 but not in serious contention for a playoff spot.
Click here for the full rundown.
Are you subscribed yet?
Are you ready to get all your latest Clemson news in one place? Become a member of Clemson Sports today. With your Clemson Sports/On3+ membership, you'll not only have access to everything that's happening with the Tigers, but you'll also be able to peruse other fan sites within the network to hear just how rivals are feeling about Clemson, as well. Tigers Today provides a daily morning update, too. Make sure to follow along on Twitter, Facebook, Instagram and on Youtube for all the latest Clemson news you need to know.