Bradley Beal agrees to max deal with Wizards for $251M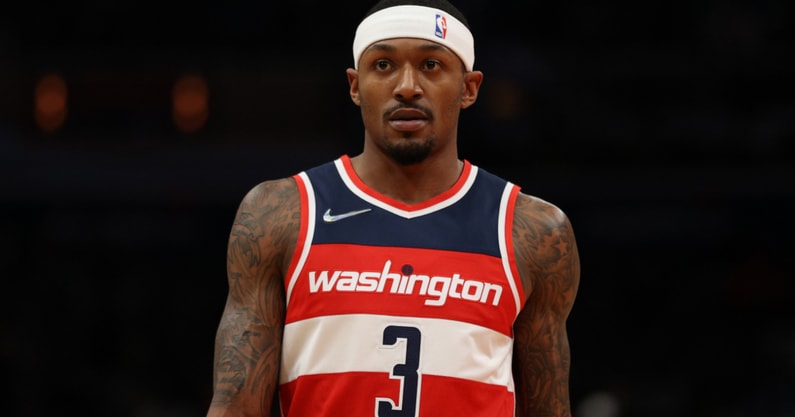 Bradley Beal has decided to return to the Washington Wizards, agreeing Thursday to a five-year, $251 million maximum contract with the organization per ESPN's Adrian Wojnarowski.
Wojnarowski reported Wednesday that Beal had declined his $36.4M option and become a free agent. He was eligible to sign a five-year max deal with the Wizards or sign elsewhere on a four-year deal.
Beal has elected the former, choosing to remain in Washington after a decade in the nation's capital. The Wizards selected Beal in the first round of the 2012 NBA Draft with the third overall pick, tying him with the Al Horford (2007) as the second highest-drafted Gator in program history behind Neal Walk (1969, second overall).
Beal was named to the 2013 NBA All-Rookie First Team and is a three-time NBA All-Star, earning the recognition in 2018, 2019 and 2021. He was snubbed in 2020 despite averaging more points than any non All-Star in NBA history.
Beal averaged 31.3 points per game and shot 48.5 percent from the field during the 2020-21 season, both career bests, highlighted by his career-high 60-point game that tied Gilbert Arenas' Wizards franchise record for points scored in a game.
Beal only play in 40 games last season, undergoing season-ending surgery on his left wrist in February.
Bradley Beal as a Gator
Beal signed with Florida as a five-recruit out of St. Louis, spending one season with the program and helping the Gators reach their first of four straight Elite Eight appearances.
He averaged 14.8 points as a true freshman, including a 21-point performance against Marquette in the Sweet 16. He became the first Gator to be named first-team All-SEC and SEC All-Freshman in the same season.
Beal returned to the Stephen C. O'Connell Center in February 2020 for the naming of Billy Donovan Court, with 28 of his former players on hand for the halftime dedication. 
"I would say he's the best coach I ever played for, for sure," Beal said of Donovan. "It was a father-son relationship we had. Everyday talks, constant communication. Even to this day, we stay in constant communication.
"He lured me in from day one. … We had a relationship from sophomore year all the way up until I came here. It was just unbelievable. He's the reason I am who I am today."